With details of a free to enter competition, calls for submissions, fee paying writing competitions and more, here is the latest Winning Writer's newsletter:
Welcome to Our November Newsletter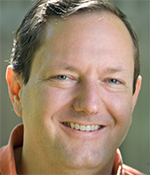 We found

over four dozen high-quality poetry and prose contests that are free to enter

with deadlines between November 15-December 31.

In this issue:
Please enjoy "Vigil" by Giuseppe Ungaretti, illustrated by Julian Peters.

Like what we do?

Please nominate us for the Writer's Digest list of the "101 Best Websites for Writers". Send an email to

writers.digest@fwmedia.com

with "101 Websites" in the subject line by December 1. Include some brief comments on how Winning Writers helps you, and copy us at

adam@winningwriters.com

if you feel like it. Your efforts earned us a place on this list in 2015, 2016, and 2017!
Sign up today and you'll...
·
Learn from feedback
that will be written on everything you write. Share your poetry, stories and book chapters.
·
Be a part of a

community for writers

of all skill levels. Make connections and friends.
Upcoming contest deadlines:
Loop Poetry Contest


Loop Poetry requires that the last word of each line becomes the first word of the next line. There is also a rhyme scheme: ABCB.

$100 cash prize.

Deadline: November 15

(tonight!)
ABC Poetry Contest


Write a one-stanza, five-line poem. The first letter of each of the first four lines follow the order of the alphabet while the last line can be any letter whatsoever. For example, a poet might choose to use the following letter combination: D-E-F-G-A.

The winner takes away $100.

Deadline: November 20.
Cinquain Poetry Contest


Each line in a cinquain has a specific number of syllables: 2 syllables, then 4, 6, 8, and 2 syllables again.

Win $100.

Deadline: November 24.
One Line Poem Contest


Write a monostich poem, a poem with a single line. Since the poem is so short, the title often plays an important role.

Winner receives $100.

Deadline: November 30.
2-4-2 Poetry Contest


Write a poem with two syllables in the first line, four in the second, and two in the third line.

$100 cash for the winner.

Deadline: December 3.
FundsforWriters

is internationally known for its level-headed yet tough-love advice to writers, both emerging and seasoned. Recognized by Writer's Digest for its 101 Best Websites for Writers for over 15 years, the site serves up plates full of motivation also delivered in the weekly newsletter to 35,000 readers.

The Best of FundsforWriters, Vol. 1

offers 32 essays and how-to strategies that struck positive chords with readers around the globe.
"FundsforWriters helps writers achieve more success
with their writing by finding and sharing the information that writers need to fund their writing."
—Robert Lee Brewer, Editor,

Writer's Market
"FFW is quite simply the best online resource for writers.
I get dozens of writers' newsletters in my inbox every week, but FFW is the only one I read right away, from top to bottom, and save for future reference. Hope Clark rocks."
—Glenn Walker, Editor-in-chief of the pop culture website,

www.BiffBamPop.com
"No matter what kind of writer you want to be, FundsforWriters gives you the resources, guidance and inspiration we all need to hone our craft.
All writers need hope, and C. Hope Clark's FundsforWriters brings you the tools, resources and real world knowledge that will make you a better writer."
—Mark Lund, award-winning magazine publisher, screenwriter and filmmaker
ABOUT THE AUTHOR

Well known throughout the writing industry,

C. Hope Clark

founded FundsforWriters two decades ago when she could not find what she wanted for her own writing career. Today, she is editor of FundsforWriters, an award-winning author of two mystery series, and an active freelance entrepreneur. She and her motivational voice and writer support message appear often at conferences, nonprofit galas, book clubs, libraries, and writers' groups across the country.
The Two Sylvias Press Advent Calendar is filled with surprise prompts to help you write 31 new poems in December!
Our online virtual Advent Calendar is easy to use—simply click on the calendar date and a prompt appears. Each prompt is no more than three sentences in length, guiding you with ideas and suggestions for a new poem.
Once you open a prompt, it remains accessible, so no problem if you skip a day or two—the prompts will be waiting for you. The calendar and all of the prompts will be available through the month of January.
You will receive an access code for the Advent Calendar's web page at the end of November. Your daily surprise prompts are ready for you to click on December 1st.
And, you can give our Online Poetry Prompt Advent Calendar as a gift (see our website for more details).
To see a sample prompt and order your Advent Calendar, please visit

Two Sylvias Press

.
Judge
—

Luis Rodriguez

is an American poet, novelist, journalist, critic, and columnist. He was the Los Angeles Poet Laureate from 2014-2016.
Prizes
— $1,500 & publication (winner); $500 & publication (honorable mention); all finalists will be published in the 2018 Spring/Summer awards issue. Finalists will be paid at regular contributor rates.
Submit up to 3 poems online or by mail. $20 entry fee includes copy of the awards issue. Please submit previously unpublished work only. Any size print run or online publication (including blogs and/or social networking) disqualify an entry.
december
magazine was founded in Iowa City in 1958 by a group of poets, writers, and artists who declared, "We are humanists…far more concerned with people than dogmatic critical or aesthetic attitudes."

december

was a pioneer in the "little" magazine and small press movement, publishing cutting-edge fiction, poetry, non-fiction, and art. Its pages have included Donald Barthelme, Marvin Bell, Stephen Berg, Rita Mae Brown, Raymond Carver, Stephen Dunn, Donald Hall, Michael Harper, Donald Justice, Ted Kooser, Philip Levine, Joyce Carol Oates, Marge Piercy, William Stafford, C.K. Williams, Charles Wright, and James Wright.
Relaunched this decade by Gianna Jacobson,

december

continues its original mission—publishing exceptional, thought-provoking poetry, prose, and art; championing the work of unheralded writers and artists and celebrating fresh work from seasoned voices; and promoting and advocating for

december

's writers in the literary and general communities.
First Prize: $3,500, publication in
LitMag
, and agency review
Second Prize: $1,000 and agency review
Finalists: Five finalists will receive $100 each.
Agency review by Sobel Weber Associates (clients include: Viet Thanh Nguyen, Richard Russo, Laura Lee Smith)
All finalists will be considered for possible agency review.
All entries will be considered for publication.
Deadline:
December 15, 2017.
Submission Guidelines:
Entries must be short stories between 3,000 and 8,000 words. Please use 12pt type, preferably Times New Roman, and submit your short story as either a Word doc or a PDF. Only previously unpublished short stories are eligible. Writers may submit multiple stories, each of which requires a separate submission. Submissions through

Submittable

only.
Notification:
The contest will be judged by the editors of the magazine. The winning short stories and finalists will be announced publicly on our Web site and social media as well as by email to all contestants in March of 2018.
Deadline: January 15, 2018. $1,000 and book publication for each winner.
The annual John Ciardi Prize for Poetry and the G. S. Sharat Chandra Prize for Short Fiction are awarded to collections of poetry and short fiction in English by a living author.

Guidelines available here.
Prize-winning books have received reviews or features in: Publishers Weekly, Booklist, Kirkus Reviews, ForeWord Reviews, Chicago Tribune, Los Angeles Times, Kansas City Star, Slate, Garrison Keillor's Writers Almanac, etc., and won or placed in the Poets' Prize, Eric Hoffer, IPPY, ForeWord, Chautauqua, Balcones Fiction, Devil's Kitchen, etc.
Founded in 1971 and part of the University of Missouri-Kansas City since 1983, BkMk Press publishes collections of poetry, short fiction, and creative essays. Publishing roughly six titles a year, the press has over 140 titles in print.
BkMk Press

, University of Missouri-Kansas City, 5101 Rockhill Road, Kansas City, MO 64110.
Deadline: January 31, 2018
Sponsored by

Cogswell College

. Submit a set of 1-6 poems. The winner will receive:
·
Publication online and in the print issue of COG, as well as a $1,000 prize
·
Your story

adapted as an animated short film

, 2D animation, graphic book/ebook, or series of interpretive illustrations by students in Cogswell's celebrated Digital Art & Animation Program and Digital Audio Technology Program
The adaptation of 2016-17's winning poem by Megan Merchant will be published online in late November. Meanwhile, please enjoy this

animation

made from

"The Last Gun"

by Anne Harding Woodworth, 2015-2016 COG Poetry Awards winner:
Entries must be received by January 31, 2018

Submissions are now being accepted for the eighth William Saroyan International Prize for Writing. This award, given by Stanford University Libraries in partnership with the William Saroyan Foundation, recognizes newly published works of fiction and nonfiction with a $5,000 award for the winner in each category.

The prize is designed to encourage new or emerging writers and honor the Saroyan literary legacy of originality, vitality, and stylistic innovation. For entry forms and more information on the prize, visit the

Saroyan Prize website

.
Deadline: February 26, 2018

Seeking altered states might be one of the oldest human hobbies—for better and for worse—and we're looking for stories that capture the widest possible range of experiences and voices. Whether you (or someone else) were tipsy or wasted, soooooooo drunk or just a little high—on life, or love, or power, or something else—we want to hear your story about being under the influence.

As always, we're interested in stories that are more than mere anecdotes, and we love work that incorporates an element of research and/or makes a connection to a larger story or theme. We welcome personal stories as well as profiles, and above all, we are looking for narratives—true stories, rich with scene, character, detail, and a distinctive voice—that offer a fresh interpretation or unique insight into the theme.

If we're being honest, we're also especially hoping for some happy (or at least lighthearted, if not downright funny) stories—a mix of uppers and downers, as it were.

CNF

editors will award $1,000 for best essay and $500 for runner-up. All essays submitted will be considered for publication.
Winning Writers editor

Jendi Reiter

's fourth poetry book and second full-length collection,

Bullies in Love

, is available from

Little Red Tree Publishing

, with illustrations by fine art photographer and Massachusetts Cultural Council award winner

Toni Pepe

. Poems in this collection have won prizes from Atlanta Review, Anderbo, Alligator Juniper, Descant, New Millennium Writings, Solstice Literary Magazine, Wag's Revue, and others.
Based in North Platte, NE,

Little Red Tree

publishes books of poetry, fiction, nonfiction, and art that "delight, entertain, and educate", as well as the print and online literary magazine

Peacock Journal

.
"In her remarkable collection of poems,

Bullies In Love

, Jendi Reiter has created an complex odditorium of characters with unique and often disturbing voices: poems peopled with bullies, the disenfranchised, monsters, prostitutes, criminals, the abused and forgotten, all searching for meaning, for faith and love in a postmodern, often cynical world."
—Pamela Uschuk, author of

Crazy Love

, 2010 American Book Award Winner, and

Blood Flower

(

Wings Press

)
touching story


not the turn to gold but touch he
wanted most, no object that
flesh of his
supper gelled to shining
ore lumps when he bit, that sepals
stiffened on the rose
like nipples bared to frost. not
the lark that lasted but the scar
its moneyed weight peeled
down the tree. not the trophy
hound, that sudden andiron
dropped from his lap,
but the fox, stinking, invisible,
unchased.
myth to asses' ears,
no nodding velveted clefts
named his errata, not a page
or armed barber kissed the riverbed
to scandalize the reeds
into singing true. and when his daughter,
as he'd tell it, sprang
into his transmuting arms, and after,
there was no god to take the hardening gift away.
ProLiteracy, the largest adult literacy and basic education membership organization in the nation, believes that a safer, stronger, and more sustainable society starts with an educated adult population. For more than 60 years, ProLiteracy has been working across the globe to create a world where every person can read and write.
About 36 million adults in the US—and almost 800 million worldwide—struggle with basic reading, writing, and math skills. These individuals struggle to read a menu, fill out a job application, or read a bedtime story to their children. ProLiteracy removes the hurdles that stand in the way of their goals.
We send this newsletter to over 50,000 subscribers. Ads are just $150 each. On a tight budget? Pressed for time? Advertise to our 98,000 Twitter followers for just $40 per tweet or less.
Julian Peters writes, "

Here is my adaptation of 'Veglia'

, a short poem by the Italian poet Giuseppe Ungaretti. The poem was translated into English by Marco Sonzogni and Ross Woods, two professors at Victoria University of Wellington, in New Zealand. This comic is the product of an ongoing collaboration with Sonzogni and Woods, and with the New Zealand Centre for Literary Translation at Victoria University in Wellington.
"Ungaretti (1888-1970) was one of the most innovative and influential Italian poets of the twentieth century, one of the originators of

ermetismo

('Hermeticism'), the current of poetry with which Salvatore Quasimodo (one of whose poem I adapted earlier) is also associated. Ungaretti had greeted Italy's entry into World War I with enthusiasm, and enrolled as a volunteer. The brutal realities of life and death in the trenches quickly caused him to become disillusioned with the war, however, and also moved him to write his celebrated war poems."
My #MeToo Moment


In late October my high school alma mater sent out a mass email to current and former students, parents, and faculty, saying that the school was investigating alleged inappropriate sexual contact between "former employees" and students in the 1990s and earlier. (I attended from 1982-89.) This probe was reportedly sparked by an alumna's #MeToo post. What followed was an amazing, heartfelt outpouring of personal stories on our alumni Facebook page—so many of us finally breaking through the walls erected by our school's competitive culture and by the general pressure on urban teenagers to seem sophisticated and invulnerable. [

read more

]
© 2001-2017 Winning Writers. All rights reserved except for

fair use

.
Mailing address: 351 Pleasant Street, PMB 222, Northampton, MA 01060