Here is the latest Winning Writer's newsletter for my followers to peruse:
Welcome to Our September Newsletter
We found

over two dozen quality free poetry and prose contests

with deadlines between September 15-October 31.

In this issue:
"The World Is Too Much With Us" by William Wordsworth, illustrated by Julian Peters.
Last Call!



TOM HOWARD/MARGARET REID POETRY CONTEST


15th year. We will award the Tom Howard Prize of $1,500 for a poem in any style or genre, and the Margaret Reid Prize of $1,500 for a poem that rhymes or has a traditional style. Ten Honorable Mentions will receive $100 each (any style). The top 12 entries will be published online. Length limit: 250 lines per poem. Entry fee: $12 per poem. Final judge:

S. Mei Sheng Frazier

, assisted by

Jim DuBois

. Deadline: September 30.

Submit online

or

by mail

.
Coming in our October 15 newsletter: We'll announce the winners of our 25th annual Tom Howard/John H. Reid Fiction & Essay Contest.
Sign up today and you'll...
·
Learn from feedback
that will be written on everything you write. Share your poetry, stories and book chapters.
·
Be a part of a

community for writers

of all skill levels. Make connections and friends.
Upcoming contest deadlines:
100-Word Flash Fiction Contest

Write a story that has 100 words (excluding the title). Any subject.

$100 cash prize.

Deadline: September 17
(two days!)
Haiku Poetry Contest

Write a three-line poem that paints an image in the reader's mind. A 5-7-5 syllable count is popular but not required.

The winner takes away $100.

Deadline: September 22.
Sudden Flash Fiction Contest

Write a story using 750 words (excluding the title). Any subject.

Winner receives $100.

Deadline: September 30.
ABAB Poetry Contest

Write a poem where each group of four lines rhymes a-b-a-b.

$100 cash for the winner.

Deadline: October 4.
$5,000 for the winner of each category! Send our editorial staff your best fiction, poetry, or creative nonfiction. Winners and select runners-up will be published in the

Missouri Review

. Your entry fee includes a one-year digital subscription to the

Missouri Review

and a paperback copy of Jane Gillett's new story collection

Trail of the Demon

. For complete guidelines and to enter, please visit

missourireview.com/contests/jeffrey-e-smith-editors-prize/
The Writing Pittsburgh Book Prize will recognize one book focusing on a subject of regional and national significance, by a writer with a meaningful Pittsburgh connection. The author of the winning manuscript will receive a $10,000 honorarium; publication of their book by the Creative Nonfiction Foundation's independent book imprint, In Fact Books (IFB); national distribution; and a marketing and publicity campaign.

Manuscripts will be judged on originality; the subject's broad appeal and resonance with a national readership; interpretation of the "Writing Pittsburgh" theme; and literary quality and strength of prose. The selected book might be an in-depth reporting project focusing on one organization, individual, or event; alternatively, it might be a more personal writing project—for example, a memoir. All submissions will be judged by CNF's editorial staff.

The winning author will work with CNF/IFB's editorial staff to refine and polish the manuscript.
Give your book the best possible start in life with
The Frugal Book Promoter
,
available as an ebook for $5.99. It's full of nitty-gritty how-tos for getting nearly free publicity.

Carolyn Howard-Johnson

, former publicist, journalist, and instructor for UCLA's Writers' Program for nearly a decade, shares her professional experience and practical tips gleaned from the successes of her own book campaigns. She tells authors how to do what their publishers can't or won't and why authors can often do their own promotion better than a PR professional. The first edition was a multi-award winner. The second edition, updated and expanded by more than 100 pages, is a USA Book News winner.
"

The Frugal Book Promoter

is excellent...It has given me ideas that would never have occurred to me before and has changed the way I think about book promotion."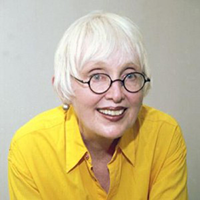 —Mark Logie, poet and short-story writer, winner of the "most promising author" prize from CanYouWrite.com
FundsforWriters

is internationally known for its level-headed yet tough-love advice to writers, both emerging and seasoned. Recognized by Writer's Digest for its 101 Best Websites for Writers for over 15 years, the site serves up plates full of motivation also delivered in the weekly newsletter to 35,000 readers.

The Best of FundsforWriters, Vol. 1

offers 32 essays and how-to strategies that struck positive chords with readers around the globe.
"FundsforWriters helps writers achieve more success
with their writing by finding and sharing the information that writers need to fund their writing."
—Robert Lee Brewer, Editor,

Writer's Market
"FFW is quite simply the best online resource for writers.
I get dozens of writers' newsletters in my inbox every week, but FFW is the only one I read right away, from top to bottom, and save for future reference. Hope Clark rocks."
—Glenn Walker, Editor-in-chief of the pop culture website,

www.BiffBamPop.com
"No matter what kind of writer you want to be, FundsforWriters gives you the resources, guidance and inspiration we all need to hone our craft.
All writers need hope, and C. Hope Clark's FundsforWriters brings you the tools, resources and real world knowledge that will make you a better writer."
—Mark Lund, award-winning magazine publisher, screenwriter and filmmaker
ABOUT THE AUTHOR

Well known throughout the writing industry,

C. Hope Clark

founded FundsforWriters two decades ago when she could not find what she wanted for her own writing career. Today, she is editor of FundsforWriters, an award-winning author of two mystery series, and an active freelance entrepreneur. She and her motivational voice and writer support message appear often at conferences, nonprofit galas, book clubs, libraries, and writers' groups across the country.
Every decision we make, whether as individuals or as a society, involves some risk—whether physical or emotional, economic or legal, social or spiritual. Our comfort level with uncertainty defines not only our choices in any given situation, but how we live.

For a special issue of

Creative Nonfiction

magazine, we're seeking true stories illustrating the ways we balance the threat of loss against the promise of gain.

Possible subjects could be big or small, personal or public. We're interested in intersections between deeply personal decisions and those that affect larger communities.

·

How is risk intertwined with life decisions like entering relationships, starting or ending a pregnancy, or revealing a sexual or gender preference?

·

How do the risks associated with social interactions, whether online or in person, affect people's behavior or speech?

·

How does risk relate to deeply held religious and/or political beliefs, especially within a pluralistic society?

·

Why do some people actively seek risk, and how does this affect their quality of life?

·

How are emerging technologies such as gene editing and artificial intelligence changing the nature of the risks we face?

·

How do we think about and approach potentially catastrophic risks such as a large asteroid colliding with the earth, nuclear war, or the possibility of artificial intelligence superseding human intelligence?

Above all, we are looking for vivid narratives—true stories, rich with scene, character, detail, and a distinctive voice—with unique insights into these questions.

Creative Nonfiction

editors will award $1,000 for best essay and $500 for runner-up, and all essays submitted will be considered for publication.
Prize of $1,000 for best Creative Nonfiction published in the past three years: 2015/2016/2017. The Kansas Book Award is open to those living in Kansas and those with ties to Kansas. There's no fee to enter. This year's judge will be essayist, commentator, poet, playwright and memoirist

Mary Swander

, recently the Poet Laureate of Iowa.
This competition is sponsored by Washburn University of Topeka, Mabee Library, and its Thomas Fox Averill Kansas Studies Collection. For complete guidelines, visit:
The winner and the judge will be invited to Washburn University's Mabee Library in the Spring of 2018 for a reading and presentation ceremony.
Please join us in congratulating our 2016 award winner for poetry,

Amy Fleury

, and our 2017 award winner for fiction,

Andrew Malan Milward

!
Set in New York City in the early 1990s,
Two Natures

is the coming-of-age story of Julian Selkirk, a fashion photographer who struggles to reconcile his Southern Baptist upbringing with his love for other men.
·
2016 Rainbow Awards: First Prize, Best Gay Contemporary Fiction; First Runner-Up, Debut Gay Book
·
Named one of QSpirit's Top LGBTQ Christian Books of 2016
·
2016 Lascaux Prize in Fiction Finalist
·
2017 National Indie Excellence Award Finalist
One-Year Anniversary 99-Cent Sale
Now through October 15,
buy
Two Natures
at

Amazon Kindle

&

iBooks
for $0.99
"

Two Natures

is a very honest bildungsroman, a coming of age novel, with all the key factors, finding your path, breaking with your parents' traditions, learning to stand independent, with a healthy side of Southern Baptist guilt and a childhood fractured by abuse... Reiter does exactly what I like in a book, she lets me walk as the character. I am Julian as he struggles against the traditions of his family and the calling of his own soul. I feel his turmoil as he moves through this time in his life and I feel his heartbreak, along with his joy."
—Gallion Picks Reviews,

AngieGallion.com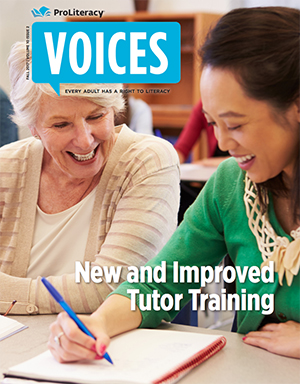 You're invited to read the Fall 2017 edition of Voices, ProLiteracy's flagship publication for members, supporters, and friends.

Download the current issue

, which features our new advocacy campaign, a number of ProLiteracy milestones, and inspirational student and member stories. Here is one such story...
A Love, and a Leap, for English
WHILE ATTENDING high school in Iran, Shanin Talai fell in love with English—it was her favorite subject to study. After high school, she continued learning English as a hobby, got married, and became a mother.
Four years ago, Talai and her husband came to the United States. Although she had spent many years practicing reading and writing in English, she struggled to understand Americans and everything going on in her community. Friends referred her to ReadWest, Inc. in Rio Rancho, New Mexico. ReadWest, Inc. is a nonprofit adult literacy agency that provides one-to-one tutoring sessions that help adults learn to read, write, and speak English.
Talai enrolled in ReadWest's U.S. Citizenship Preparation Course. With the help of her volunteer course tutor, Lynn Simpson, and the materials supplied by ProLiteracy's National Book Fund, Talai achieved her goals. On June 26, 2017, Talai passed the course at ReadWest. She gained the vocabulary, civics, culture, and literacy skills she needed to prepare her papers for citizenship and pass the interview for the citizenship exam. She was sworn in as an American citizen in August 2017.
We send this newsletter to over 50,000 subscribers. Ads are just $150 each. On a tight budget? Pressed for time? Advertise to our 96,000 Twitter followers for just $40 per tweet or less.
Mr. Peters writes, "This is my comics adaptation of William Wordsworth's sonnet

'The World Is Too Much With Us'

(composed circa 1802), in which the Romantic poet decries the societal changes brought about by the Industrial Revolution. This comic originally appeared in the January 2017 issue of the Italian poetry magazine

Atelier

, accompanied by an Italian translation by Francesca Benocci. This collaborative project was part of the exploratory 'Partners in Rhyme' series, in which I adapted some short English-language poems into comics which Francesca would then translate into Italian in such a way as to take into account my accompanying illustrations."
These illustrations are reprinted here by kind permission of Mr. Peters.

Visit his website.
Give Me That Old One Religion: Notes from NecronomiCon 2017


Three years ago, coinciding with my survivor-conscious farewell to Christianity as I'd understood it, I heard Cthulhu calling...and found something deeply healing in the Mythos. Cthulhu resembles the evangelicals' God in many ways, except without the bull***t that he

loves

you. Cthulhu doesn't gaslight anyone. Echoing Calvinism's absolute divine sovereignty, Cthulhu is honestly indifferent, inscrutable, able to destroy the world, and beyond all human ideas of Good and Evil.
© 2001-2017 Winning Writers. All rights reserved except for

fair use

.
Mailing address: 351 Pleasant Street, PMB 222, Northampton, MA 01060