Here are the latest Winning Writers newsletters for my followers to peruse:
Welcome to Our April Newsletter
Sign up today and you'll...
·
Learn from feedback
that will be written on everything you write. Share your poetry, stories and book chapters.
·
Be a part of a community for writers of all skill levels. Make connections and friends.
Upcoming contest deadlines:
Rhyming Poetry Contest


Write a poem that has a rhyme scheme. How it rhymes is up to you. Cash prize. Deadline: April 18 (in three days!)
5-7-5 Poetry Contest


This poem follows the structure of a haiku but may be on any topic. The winner receives a cash prize. Deadline: April 19 (in four days!)
ABC Poetry Contest


Write a poem with one or more stanzas of five lines each. In each stanza, the first letter of each of the first four lines follows the order of the alphabet, while the last line can start with any letter. Win cash. Deadline: April 20 (in five days!)
Cinquain Poetry Contest

Cinquains have five lines with these syllable counts: 2, 4, 6, 8, 2. Cash for the winner. Deadline: April 25
Postmark Deadline: April 30
Final Judge: Carl Phillips
Prize: $3,000
The

Berkshire Prize for a First or Second Book of Poetry

includes a cash award of $3,000 in addition to publication by Tupelo Press, 20 copies of the winning title, a book launch, and national distribution with energetic publicity and promotion. Manuscripts are judged anonymously and all finalists will be considered for publication. Results will be announced in late summer.
The Berkshire Prize is open to anyone writing in the English language, whether living in the United States or abroad. Translations are not eligible for this prize, nor are previously self-published books. Employees of Tupelo Press and authors with books previously published by Tupelo Press are not eligible. Poets submitting work for consideration may be authors having published only one previous collection or writers without prior book publications.
Submit a previously unpublished, full-length poetry manuscript with a table of contents. There is no mandatory page count. We suggest in the area of 48 to 88 pages of poems, but all manuscripts will be read and considered with full respect, regardless of length, and no manuscript will be rejected simply because it's shorter or longer. Individual poems in a contest manuscript may have been previously published in magazines, journals, or anthologies, or chapbooks, but the work as a whole must be unpublished. If applicable, include with your manuscript an acknowledgments page for prior publications.
Simultaneous submissions to other publishers or contests are permitted, as long as you notify Tupelo Press promptly if a manuscript is accepted elsewhere.
We encourage online submission via Submittable. You may also submit via postal mail: Tupelo Press Berkshire Prize, Tupelo Press, P.O. Box 1767, North Adams, MA 01247.
A reading fee of $30 payable by check to Tupelo Press or via Submittable must accompany each submission. Multiple submissions are accepted, each accompanied by a $30 reading fee.
Please enjoy this selection from Marvels of the Invisible, by 2014 Berkshire Prize winner Jenny Molberg.
Storm Coming
by Jenny Molberg
Before rain, my father stands on the porch,
drawing in the metallic air. In his face,

I look for my own. I've seen the way he is
with his father. He counts down the lightning.
The sky swells like an oath.
Dad, he'll say, how about next time
we'll go and get some of those peaches you like,
out by the highway?
He'll laugh a laugh
that knows its own ending. And the drops fall,
just like he promised. The storm is birth and death
in only minutes. So we laugh, knowing
we don't have the time to love it.
It's time to enter the 40th annual

Nimrod

Literary Awards

: The Pablo Neruda Prize for Poetry and The Katherine Anne Porter Prize for Fiction. The Awards offer first prizes of $2,000 and publication, and second prizes of $1,000 and publication. Winners will also be brought to Tulsa in October for the Awards Ceremony and Conference for Readers and Writers.
Established in 1956, Nimrod is dedicated to the discovery of new voices in literature, and the Nimrod Literary Awards are a special way to recognize talented poets and fiction writers.
·
Poetry: 3-10 pages of poetry
·
Fiction: 7,500 words maximum (one short story or a self-contained excerpt from a novel)
·
Fee Per Entry: $20 payable to Nimrod, includes a one-year subscription (two issues)
No previously published works or works accepted for publication elsewhere. Author's name must not appear on the manuscript. Include a cover sheet containing major title(s), author's name, full address, phone, and email. Entries may be mailed to Nimrod or

submitted online

. All finalists and semi-finalists will be considered for publication.
For complete rules, visit
Nimrod
's

website

.
Gulf Coast will award $1,500 and publication in Gulf Coast to the winner in each genre. Two honorable mentions in each genre will be awarded $250. All entries will be considered for publication and the entry fee includes a one-year subscription to Gulf Coast. This year's judges are Joshua Ferris (Fiction), Chen Chen (Poetry), and Lacy M. Johnson (Nonfiction).
Please enjoy our 2016 winning poem by Brandon Rushton,

"Calisthenics"

, published in Gulf Coast and currently appearing in

Verse Daily

:
All things are an effort to prolong the inevitable.
For example, my deep concern when the kids call
top bunk it means they've acquired innuendo.
They'll get there, if they haven't already
and already it is hard for me to accept that.
The dog brings in the daily paper and I tell
myself the troubling news is temporary.
Each month we make believe the mortgage
is a ransom installment meant for remedying
our differences with the mob. It's better this way,
for our sex life, if we're more morbid than boring.
I wave at the neighbor who dual wields
his weed killer and he does not wave back.
I'd like to call a mayday every Monday morning
but this seems insensitive considering the plane
that's just crashed on a pond of swans.
The community committee has just elected
our inaugural savior of the suburb. Kids chuck
their trading cards down a manhole
as a form of protest. Nothing stays the same.
Spirits are low. The search effort is to be
suspended at sunset. The main difference
between a plane and a person hurled into the water
is the black box that helps us understand it better.
There are no survivors. There are still
so many swans.
All entries are considered for publication and must be unpublished. Winners will be announced mid-September 2018. Essay and fiction entries may not exceed 8,000 words; poetry entries may contain one to six poems. Entry includes a one-year subscription to New Letters.
Previous judges have included Philip Levine, Joyce Carol Oates, Rishi Reddi, Mary Jo Salter, Carole Maso, Cornelius Eady, Margot Livsey, Benjamin Percy, Robin Hemley, and Kim Addonizio.
For complete guidelines, visit

our website

or send an S.A.S.E. to Ashley Wann, Contest Coordinator, New Letters, 5101 Rockhill Road, Kansas City, MO 64110.
Please enjoy the winning poem from our 2016 contest. It appeared in New Letters, Vol. 83, Nos. 2 & 3.
The Year God Discovered Pointillism

by Deborah Bogen

Winter wouldn't quit. There was a generalized, harmonized
breathing, but no speech, no words, as if talk had never
been real. We grew attentive to small changes, spatial
ones and even vacillating pressures. Some days we tasted
stillness, but it was nothing mystical. It was only weather.

This is not meant to confuse you. Think of snow-softened
edges, contrasts smudged—hushed, the way mother
hushed your questions without even speaking. It was the
snow in her that stopped your breath and filled the room
with glitter.
They say it's where you hang your hat; it's where the heart is; it's where they have to take you in. But what does home mean for communities and individuals facing rising temperatures and extreme weather; wealth disparity and resource scarcity; and the forces of globalization and nationalism? What does it mean to belong somewhere? For the winter 2019 issue of Creative Nonfiction magazine, we're looking for true stories about finding—or, perhaps, coming to terms with losing—your place in the world.

As always, we're interested in stories that are more than mere anecdotes, and we love work that incorporates an element of research and/or makes a connection to a larger story or theme. We welcome personal stories as well as profiles, and above all, we are looking for narratives—true stories, rich with scene, character, detail, and a distinctive voice—that offer a fresh interpretation or unique insight into the theme.

All essays submitted will be considered for publication; this is a paying market.
For the spring 2019 issue of Creative Nonfiction magazine, we're looking for true stories about doing it. Whether you're straight, gay, or other; alone, in a couple, or in a crowd; doing it for the first time or the last, or not doing it at all, we want to hear your story.

As always, we're interested in stories that are more than mere anecdotes, and we love work that incorporates an element of research and/or makes a connection to a larger story or theme. We welcome personal stories as well as profiles, and above all, we are looking for narratives—true stories, rich with scene, character, detail, and a distinctive voice—that offer a fresh interpretation or unique insight into the theme.

Please note: for this issue, we are interested primarily (and perhaps even exclusively) in stories of consensual and/or victimless sex. Also note, we are not seeking erotica. No photos, please.

Creative Nonfiction

editors will award $1,000 for Best Essay and $500 for runner-up. All essays will be considered for publication.
Paul Thornton rose from the streets of Brooklyn's Bed-Stuy neighborhood to become a Fortune 500 executive. But a catastrophic event threatened his marriage, his career, and his self-respect. Thornton's remarkable resurrection is a gripping, inspirational story of hope, resilience, and the essential American Dream of realizing one's full potential. Poignant, sad, tragic, funny, and compelling, White Man's Disease is a redemption story for the ages.
"Set against the backdrop of a powerful political landscape,
The Kurdish Bike
offers a stunning social, political, and cultural commentary of what it is like to live in a third world country torn apart by war.
A single mom, the newly recruited teacher on a bike, makes friends with native women and her contact and relationship with them lead her to get glimpses of the not-so-obvious conflicts that threaten life in the country. Bezma's family stands out as a symbol of the oppressed. The prose is polished and rings through the ears like music. The author has the rare gift of weaving national conflict into the lives of individuals. And then there is the biting sense of humor, the ability to portray hope through simple relationships, to find meaning in the will to survive each day at a time. The characters are well grounded, sculpted to reflect the social landscapes from which they sprang. In spite of the powerful conflict that permeates every layer of this book, the unspoken words and the silent cries, there is a current of positive energy communicated through laughter, love, and friendship. The novel is beautiful in a haunting sort of way. Fans of The Kite Runner by Khaled Hosseini will adore Alesa Lightbourne's evocative writing, the reminiscences of war images, and the general malaise felt by millions of people, plus the pain of belonging to their own country." (Five stars, San Francisco Book Review)
"The story is admirable for its characters, for they are not only well-thought out, but also reflective of a country whose people are torn by a decade-long war.
The characters are well-developed and are a mirror to the courage and strength shown by women in times of distress. Alesa Lightbourne has shown excellent penmanship writing this novel based on her personal experience and shows how involved she was in the lives of the people she taught and met in Iraq. If you are interested in knowing about the lives, cultures, and hardships faced by people in the Middle East, this book is a must-read." (Five stars, Manhattan Book Review)
"Lightbourne writes in a cinematic prose
and easily folds in background about the Kurdish people's suffering under Saddam Hussein. This story of sisterhood, motherhood, and nationhood should have wide appeal." (BookLife)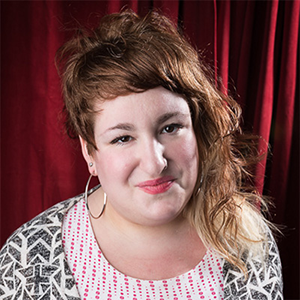 Finishing up your manuscript? Putting those last touches on your thesis or dissertation? Submitting application essays to your dream school? Can't figure out where to put the dialogue in your magnum opus? These writing projects can take a lot out of a person. Sometimes the work is so dense and the topics so subjective that it's difficult to see a clear end in sight. Sometimes the solution is as simple as lending another pair of eyes to those stuck points.
Don't pull out more hair—give yourself a break! I'll help ease your typing tension so you can show that writer's block who's boss. Email Lauren Singer Ledoux at

SingerLaur@gmail.com

or call 347-675-4877 for professional copyediting, proofreading, and general assistance with your current project. I have many years of experience, a bundle of great references, and am currently a

staff judge

at Winning Writers. Let's tackle those big ideas together!
"When I needed help with my chapbook manuscript, Lauren was candid, professional, and insightful. She was a pleasure to work with and I will definitely be hiring her for editing in the future."
-Catherine Weiss
"If you need fresh eyes and solid creative insight, Lauren is absolutely the person to call."
​

-Stephanie Huey
​
"Lauren regularly edited for me. Her comments and corrects were thoughtful, thorough, and holistic. She also frequently went above and beyond and offered style suggestions and additional ways to structure my approach.
​
"
​

-Roxanne Astra Slate
​
"
​
Lauren takes the time while editing, to both consider the one-day reader and the voice of the author.
​
"
​

-Tara Jean Bernier
Set in New York City in the early 1990s, Jendi Reiter's debut novel

Two Natures

(Saddle Road Press) is the coming-of-age story of Julian Selkirk, a fashion photographer who struggles to reconcile his Southern Baptist upbringing with his love for other men.
·
2016 Rainbow Awards: First Prize, Best Gay Contemporary Fiction; First Runner-Up, Debut Gay Book
·
Named one of QSpirit's Top LGBTQ Christian Books of 2016
·
2016 Lascaux Prize in Fiction Finalist
·
2017 National Indie Excellence Award Finalist
·
2017 Book Excellence Awards Finalist
·
2018 EPIC eBook Awards Finalist (winners TBA)
"This story ripped my guts out
, made me laugh, made me cry, made me angry (that part is a testament to great writing and compelling characters—I wanted to hug Julian on one page and slap him into next Tuesday on the next), and left me with the strangest sense of hope at the end.
"Given how far we've come on LGBTQ rights (though we still have a long way to go), it can be easy to forget the recent past and the struggles that gay men and women faced. This book is a poignant reminder, cleverly weaving those lessons and history into a compelling story and doing so without being preachy—no small feat!"
Adults across the country need help to gain basic literacy, math, or computer skills that will enable them to succeed as workers, parents, and community citizens. When adults reach their educational goals, their families and communities grow stronger. With the critical support of our dedicated volunteers, we can make a difference.
Volunteers are vital to the success of students and literacy programs. They bring optimism and enthusiasm, create positive energy, and share diverse perspectives that lead to enhanced learning outcomes for students.
We send this newsletter to over 50,000 subscribers. Ads are just $150 each. On a tight budget? Pressed for time? Advertise to our 106,000 Twitter followers for just $40 per tweet or less.
Reprinted by kind permission of Julian Peters and John Philip Johnson. Learn more at

JulianPeters.com

and

Poetry Foundation

.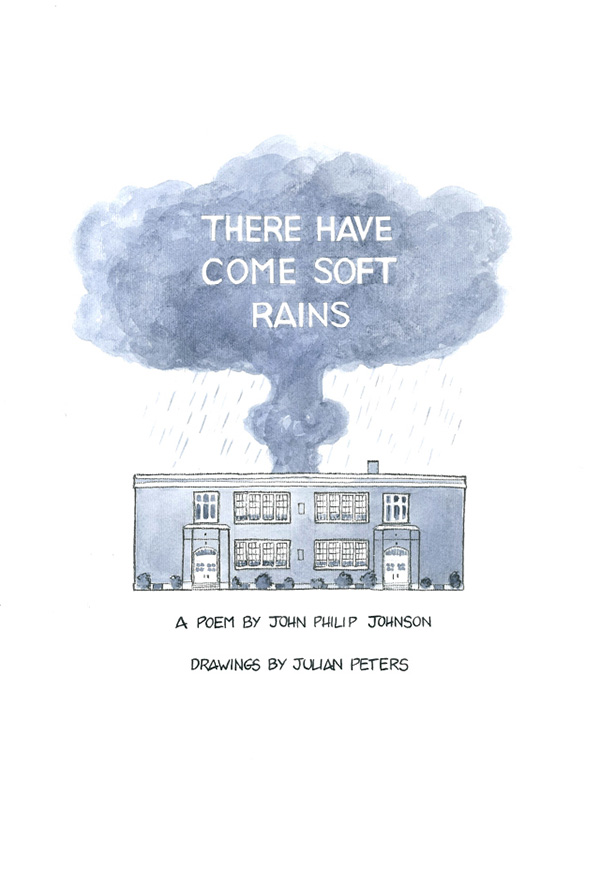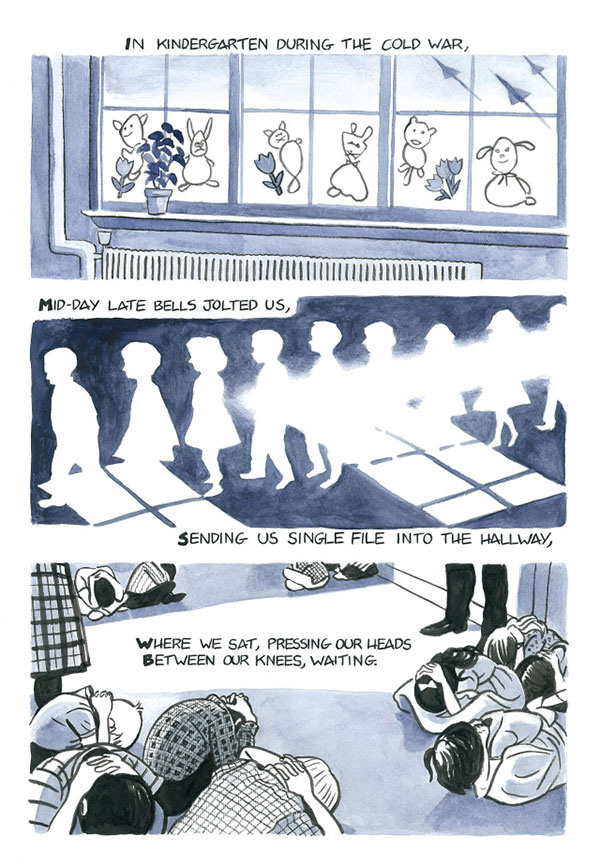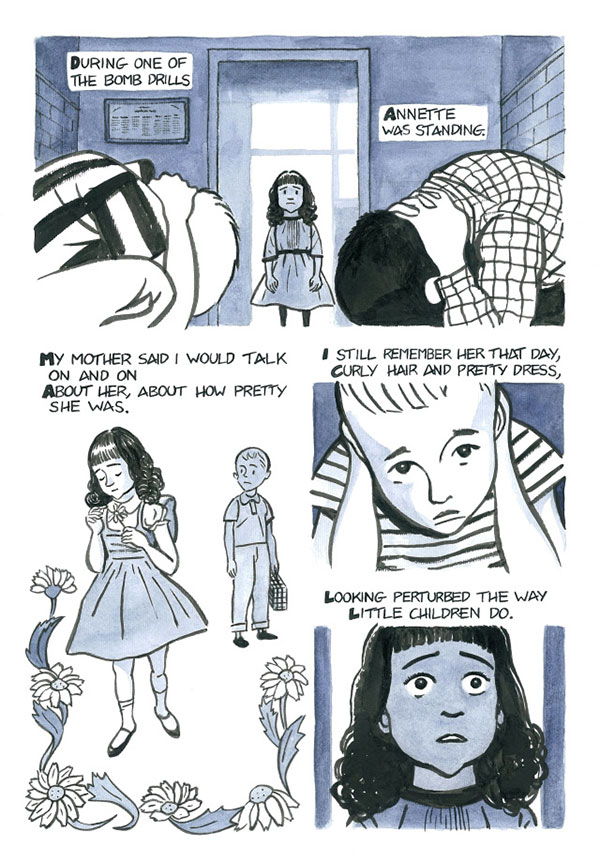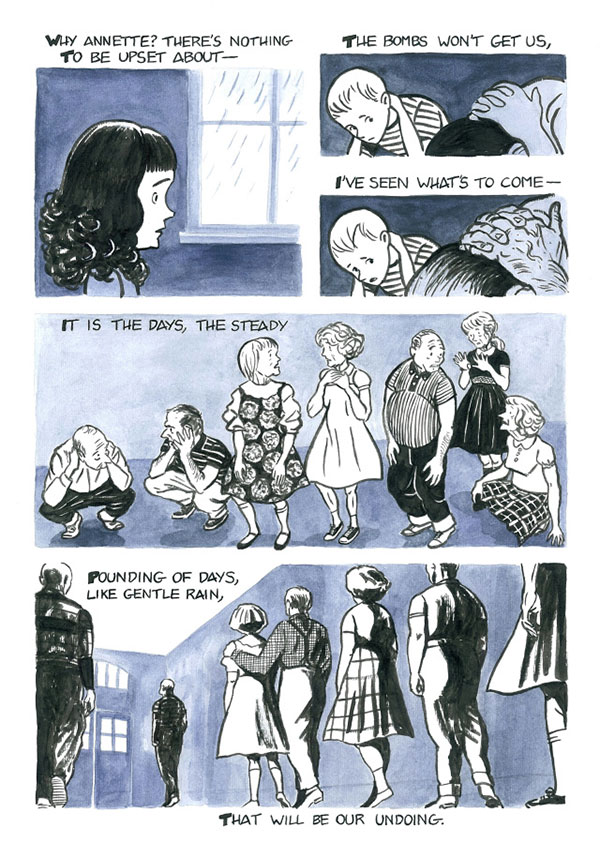 "Everything Must Burn": Thoughts From My Lenten Journal

To live creatively is to trust myself to follow my instincts into unknown territory. To pursue what excites me (or take a rest when I need it) without having to know how it turns out or explain why this is what I'm doing.
I fear that "creativity" gets confused with "productivity" such that my self-image as a creator must be constantly proven with output. Or that creativity becomes a burden, like the "devotion" my mother supposedly gave me—a privilege that can never be repaid, a duty to prove that I'm grateful all the time and not squandering my potential.
© 2001-2018 Winning Writers. All rights reserved except for

fair use

.


Mailing address: 351 Pleasant Street, PMB 222, Northampton, MA 01060
Contest deadline: April 30 |
© 2001-2018 Winning Writers. All rights reserved except for

fair use

.
351 Pleasant Street, PMB 222, Northampton, MA 01060-3961.
|

Help

|

Contact
Every book needs editing—yes, yours too. But now you have a couple of chances to have your book professionally edited at a more affordable price. And by a couple we mean 31. And by affordable we mean we're giving them away.

For the entire month of March, you'll be able to win

copy or line editing

. Winners will have their book edited by professional editors who have experience working on New York Times bestsellers across all popular genres. You only have to enter once to be eligible for each of the 31 prizes.

Make your book its best and take your shot today.
If your organization would like to send a message through our solo emailing service, please email

adam@winningwriters.com

.

© 2001-2018 Winning Writers. All rights reserved except for

fair use

.


351 Pleasant Street, PMB 222, Northampton, MA 01060


|

Help

|

Contact