With details of writing competitions and more, here are the latest Winning Writers newsletters:
The best free literary contests with deadlines to December 31 |
Welcome to Our November Newsletter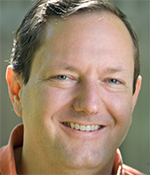 We found

over four dozen high-quality poetry and prose contests that are free to enter

with deadlines between November 15-December 31.

In this issue:
Please enjoy an extract from Each in His Narrow Cell, a graphic novel about the British conquest of New France (Canada) by Julian Peters.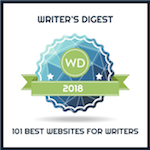 Like what we do?

Please nominate us for the Writer's Digest list of the "101 Best Websites for Writers". Send an email to

writers.digest@fwmedia.com

with "101 Websites" in the subject line by December 1. Include some brief comments on how Winning Writers helps you, and copy us at

adam@winningwriters.com

if you feel like it. Your efforts earned us a place on this list for the past four years!
Creative Nonfiction

, in partnership with the Center for Games & Impact at Arizona State University, is looking for new work about the role of games and play in our everyday lives. For this special issue, we're seeking true stories that explore the ways our society integrates games, and especially games whose impact transcends entertainment and changes us in ways outside of the gaming context.

We're looking for stories that illuminate the great variety of ways in which games have affected the lives of diverse individuals and communities—offering opportunities to fail forward within a safe context, play with possible selves and futures, collaborate with people from different backgrounds, develop professional or other skills, become protagonists in simulated worlds, or collaborate with others on solutions to real-world problems.

Above all, we are looking for vivid narratives—illuminative stories, rich with scene, character, detail, and a distinctive voice—that offer unique insights into the subject. We want evocative narratives that allow readers to step into ideas, and stories should be grounded in factual occurrences and true events. All essays submitted will be considered for publication; this is a paying market.
The Two Sylvias Press Advent Calendar is filled with surprise prompts to help you write new poems throughout December!
Our online virtual Advent Calendar is easy to use—simply click on the calendar date and a prompt appears. Each prompt is no more than three sentences in length, guiding you with ideas and suggestions for a new poem.
Once you open a prompt, it remains accessible, so no problem if you skip a day or two—the prompts will be waiting for you. The calendar and all of the prompts will be available through the month of January.
You will receive an access code for the Advent Calendar's web page at the end of November. Your daily surprise prompts will be ready for you to click on December 1st.
And, you can give our Online Poetry Prompt Advent Calendar as a gift (see our

website

for more details).
To see a sample prompt and order your Advent Calendar, please visit

Two Sylvias Press

.
Judge
—

Kim Addonizio

is the author of seven poetry collections, two novels, two story collections, and two books on writing poetry. She is an NEA and Guggenheim Foundation fellow, has won two Pushcart Prizes, and was a National Book Award Finalist for her collection Tell Me.
Prizes — $1,500 & publication (winner);
$500 & publication (honorable mention); all finalists will be published in the 2019 Spring/Summer awards issue. Submit up to 3 poems. $20 entry fee includes copy of the awards issue.
First Prize: $3,500, publication in
LitMag
, and agency review
Second Prize: $1,000 and agency review
Finalists: Five finalists will receive $100 each
Agency review by Sobel Weber Associates (clients include: Viet Thanh Nguyen, Richard Russo, Laura Lee Smith)
All finalists will be considered for possible agency review.
All entries will be considered for publication.
Deadline:
December 15, 2018.
Submission Guidelines:
Entries must be short stories between 3,000 and 8,000 words. Please use 12-point type, preferably Times New Roman, and submit your short story as either a Word doc or a PDF. Only previously unpublished short stories are eligible. Writers may submit multiple stories, each of which requires a separate submission. Submissions through

Submittable

only.
Notification:
The contest will be judged by the editors of the magazine. The winning short stories and finalists will be announced publicly on our Web site and social media as well as by email to all contestants in March of 2019.
·
PUBLICATION IN BROKEN PENCIL: MAGAZINE of Zines and Underground Writing
·
THE INDIE WRITERS MAKEOVER: Consultation with an Editorial Director, Literary Agent, and Acclaimed Writer
·
This international contest is open to all. Enter with ease at

Submittable

.
·
Submit original unpublished works of fiction, up to 3,000 words.
·
The top 16 stories will be selected by the Broken Pencil fiction team. These 16 stories will compete in a weekend-long royal rumble. Readers will be able to vote for one story every hour, and all 16 stories will share one conglomerated comment feed. Whichever eight stories receive the most votes will become the quarter-finalists and move on to the one-on-one portion of the competition.
·
Finalists and winner will be determined by voting on the Deathmatch website in a series of one-on-one challenges between stories.
·
The top three finalists will receive $100, a Broken Pencil Prize Pack worth $100, and publication in the issue. The four remaining stories out of the Top Eight will receive a Broken Pencil Prize Pack.
·
Entry fee is $28, which includes a subscription to Broken Pencil.
·
All fees and prizes are quoted in Canadian dollars.
Deadline: January 15, 2019
The annual

Rattle Chapbook Prize

gives poets something truly special. Every year, at least one winner will receive: $2,000 cash, 500 contributor copies, and distribution to Rattle's 7,000 subscribers.
In a world where a successful full-length poetry book might sell 1,000 copies, the winning book will reach an audience seven times as large on its release day alone—an audience that includes many other literary magazines, presses, and well-known poets. This will be a chapbook to launch a career.
And maybe the best part is this: The $25 entry fee is just a standard subscription to Rattle, which includes four issues of the magazine and all of the winning chapbooks. Rattle is one of the most-read literary journals in the world—find out why just by entering! For more information, visit

our website

.
We congratulate our three

winners

from our 2018 contest:
·
Raquel Vasquez Gilliland, Tales From the House of Vasquez (

sample poems

)
·
Nickole Brown, To Those Who Were Our First Gods (

sample poems

)
·
Elizabeth S. Wolf, Did You Know? (to be published in 2019)
Deadline: February 25, 2019

We're looking stories that are honest, accurate, informative, intimate, and—most importantly—true. Whether your story is revelatory or painful, hilarious or tragic, if it's about you and your life, we want to read it.

Submissions must be vivid and dramatic; they should combine a strong and compelling narrative with an informative or reflective element, and reach beyond a strictly personal experience for some universal or deeper meaning. We're looking for well-written prose, rich with detail and a distinctive voice; all essays must tell true stories and be factually accurate.

Creative Nonfiction

editors will award $2,500 for Best Essay and two $500 prizes for runner-up. All essays will be considered for publication in a special "Memoir" issue of the magazine to be published in 2020.

Essays must be previously unpublished and no longer than 4,000 words.
Jendi Reiter's debut story collection,

An Incomplete List of My Wishes

, was runner-up for the 2017

Sunshot Prose Prize

and is now available from Sunshot Press/New Millennium Writings. The stories in An Incomplete List of My Wishes have won prizes from such journals as The Iowa Review, New Letters, Bayou Magazine, Solstice Lit Mag, and American Fiction. These tales explore the fraught relationships among queer and straight family members, the search for a post-traumatic spirituality, and the fine line between soulmates and intimate enemies.
"This short story collection is the product of a wonderful mixing of novelist and poet. For each of Jendi Reiter's stories, the tension is expertly built but never released. By exposing the fraught nature of different relationships, the reader must sit in their own discomfort, wondering about the things never said."
We send this newsletter to over 50,000 subscribers. Ads are just $150 each. On a tight budget? Pressed for time? Advertise to our 110,000 Twitter followers for just $40 per tweet or less.
The

2018 ScreenCraft Short Story Contes

t

is accepting submissions!
Featuring judges from The Paris Review, Granta Magazine, The Best American Short Stories and more!
Our jury is looking for short stories (not scripts) with special cinematic potential. Whether you're writing flash fiction or a novella, we want to read your story! The top 5 finalists will be shared with our network of over 60 literary and entertainment industry professionals.

The grand prize winner will receive $1,000 and personal introductions to literary agents, managers, producers and publishers.

All rights and ownership to stories submitted to this contest remain with the author, until and unless other agreements are made.

Final Deadline is December 16th.
Meet the 2018 Jury:
·
Emily Nemens:
Emily Nemens is an American writer, editor and illustrator. Since April 2018 she is the editor of

The Paris Review

, a quarterly literary magazine that has published works by Jack Kerouac, Phillip Roth, Ernest Hemingway and William Faulkner.
·
Heidi Pitlor:
Heidi Pitlor is a former senior editor at

Houghton Mifflin Harcourt

and has been the series editor for "

The Best American Short Stories

" since 2007.
·
Eleanor Chandler:
Eleanor Chandler is an editor at

Granta Magazine

, a UK-based literary magazine and publisher that has published works by A.A. Milne, Stevie Smith and Sylvia Plath.
·
Dina Nayeri:
Dina Nayeri is an Iranian-American novelist, essayist, and short story writer. In 2015, she won the

O. Henry Award

for her short story "A Ride out of Phrao".




ENTER HERE

-

Final Deadline: December 16
Our mission is to connect great writers with great producers, managers and development executives. This year's jury is seeking uniquely cinematic short stories (prose, not scripts). We'd love to read your work.

As always, keep writing,
- Team ScreenCraft
Don't miss this upcoming deadline!

The inaugural

2018 ScreenCraft Cinematic Book Contest

is now accepting submissions. Jury features top literary and Hollywood professionals including

Hannah Vaughn

from
The Gersh Agency
,

Manal Hammad

from

Abrams Artists Agency

,

Kate Gale

from

Red Hen Press

and

Tracy Kopulsky

from

MXN Entertainment

.

Winner will receive $1,000 prize + introduction to Hollywood literary agents, managers, producers and development executives at studios and publishing companies.
Final Deadline: December 15th, 2018
If your organization would like to send a message through our solo emailing service, please email

adam@winningwriters.com

.

© 2001-2018 Winning Writers. All rights reserved except for

fair use

.

351 Pleasant Street, PMB 222, Northampton, MA 01060