With details of upcoming writing competitions and more, here are the latest Winning Writers newsletter for my followers to peruse:
From ScreenCraft, a trusted Winning Writers sponsor |
The

2018 ScreenCraft Short Story Contes

t is now accepting submissions!
Featuring judges from The Paris Review, Granta Magazine, The Best American Short Stories and more!
Our jury is looking for short stories (not scripts) with special cinematic potential. Whether you're writing flash fiction or a novella, we want to read your story! The top 5 finalists will be shared with our network of over 60 literary and entertainment industry professionals.

The grand prize winner will receive $1,000 and personal introductions to literary agents, managers, producers and publishers.

All rights and ownership to stories submitted to this contest remain with the author, until and unless other agreements are made.

Early Deadline is November 7th. Final Deadline is December 16th.
Meet the 2018 Jury:
·
Emily Nemens:
Emily Nemens is an American writer, editor and illustrator. Since April 2018 she is the editor of The Paris Review, a quarterly literary magazine that has published works by Jack Kerouac, Phillip Roth, Ernest Hemingway and William Faulkner.
·
Heidi Pitlor:
Heidi Pitlor is a former senior editor at Houghton Mifflin Harcourt and has been the series editor for "The Best American Short Stories" since 2007.
·
Eleanor Chandler:
Eleanor Chandler is an editor at Granta Magazine, a UK-based literary magazine and publisher that has published works by A.A. Milne, Stevie Smith and Sylvia Plath.
·
Dina Nayeri:
Dina Nayeri is an Iranian-American novelist, essayist and short story writer. In 2015, she won the O. Henry Award for her short story "A Ride out of Phrao."




ENTER HERE

-

Early Deadline: November 7 | Final Deadline: December 16
Our mission is to connect great writers with great producers, managers and development executives. This year's jury is seeking uniquely cinematic short stories (prose, not scripts). We'd love to read your work.

As always, keep writing,
- Team ScreenCraft
---
Don't miss this upcoming deadline!

The inaugural

2018 ScreenCraft Cinematic Book Contest

is now accepting submissions. Jury features top literary and Hollywood professionals including Hannah Vaughn from
The Gersh Agency
, Manal Hammad from Abrams Artists Agency, Kate Gale from Red Hen Press and Tracy Kopulsky from MXN Entertainment.

Winner will receive $1,000 prize + introduction to Hollywood literary agents, managers, producers and development executives at studios and publishing companies.
Final Deadline: December 15th, 2018
If your organization would like to send a message through our solo emailing service, please email

adam@winningwriters.com

.


© 2001-2018 Winning Writers. All rights reserved except for

fair use

.

351 Pleasant Street, PMB 222, Northampton, MA 01060
Announcing the winners of our 26th annual fiction & essay contest |
Welcome to Our October Newsletter
Join Cogswell College for

Litquake

, and get read to like a baby at bedtime! One of the most anticipated literary nights of the year, San Francisco's

Lit Crawl

attracts close to 10,000 people, and is the world's largest literary pub crawl. Bookstores, cafes, restaurants, shops and other venues in the Mission District participate—taking over several city blocks. This year, Cogswell students (21 years of age or older, of course) will host an edgy, high-profile literary event showcasing Cogswell's multimedia literary journal,

COG

.
Grandma told us not to fart in public. Violent movies were off-limits for years. But sometimes, gross is gorgeous and gore makes sense. Sometimes it's what really happened—or a necessary escape from some subtler pain.
On Saturday, October 20, in San Francisco's Mission District, COG and Litquake host respected literary authors getting gory like a Rob Zombie flick. The all-star lineup includes Molly Giles, Tomas Moniz, Ron Austin, July Westhale and Keenan Norris.
New Letters
invites you to submit a short story on the topic of children to the

New Letters

Publication Award in Fiction

. The winner receives a cash prize of $750 and publication in New Letters. Stories must concern this year's topic of children in some way, whether implicitly or explicitly through title, setting, plot, theme, conflict, or the minds of the characters.
All entries are considered for publication and must be unpublished. Multiple entries are welcome with appropriate fees. Entries may only be submitted through

Submittable

. Postal entries will not be considered. Winners will be announced in March 2019. For complete guidelines, visit our

website

.
Deadline: October 31 (postmark or online submission date)
Final Judge: Timothy Donnelly
The Sunken Garden Poetry Prize is a prestigious national poetry prize for adult writers. Established in 2002, the Prize has drawn submissions from around the country that have been judged by renowned poets such as Martha Collins, Patricia Smith, and Tony Hoagland. The winner receives a cash prize, an introductory reading at the Sunken Garden Poetry Festival, and publication of a chapbook. Hill-Stead began partnering with Tupelo Press for the publication of the chapbook in 2013.
The Tupelo Press Sunken Garden Poetry Prize includes a cash award of $1,000, publication by Tupelo Press, a book launch, and national distribution with energetic publicity and promotion. Results announced in winter 2019.
Submit a previously unpublished, chapbook-length poetry manuscript with a table of contents and an acknowledgements page (if applicable). There is no mandatory page count, but we suggest in the area of 20 to 36 pages. All manuscripts will be read and considered with full respect, regardless of length, and no manuscript will be rejected simply because it's shorter or longer. We encourage online submission via our Submittable system. You may also submit via postal mail:
Tupelo Press
Sunken Garden Chapbook Poetry Prize
P.O. Box 1767
North Adams, MA 01247
For mailed manuscripts, request notification of receipt by including a SASP. For notification of the winner, enclose a SASE. Manuscripts will not be returned.
A reading fee of $25 payable by check to Tupelo Press or via Submittable must accompany each submission. Multiple submissions are accepted, each accompanied by a $25 reading fee.
Please enjoy this selection by Chaun Ballard, author of Flight (Tupelo Press, 2018), winner of the 2018 Sunken Garden Poetry Prize:
Midway


So now when the ghost asks me
my age, I say, I'm stomach over
the waistband; I'm button up
and neck-tied; I'm shoes no longer
the last squawking on hard wooden
floors; I'm totem pole carved with faces
of the past; I'm apple for lunch, walnuts,
and pleasant dinners; I'm red cross
bloodletting and good credit; I'm
my father in that faded polaroid
taken somewhere in California;
I'm high school reunion almost
checked the box: maybe; I'm electric
slide and Jesus music, hallelujahs
and morning glory; I'm open
book and lamp light; I'm Achilles
if he lived during the Renaissance;
I'm nearly in danger of not being
a danger; old enough to say,
you were good and died young.
Deadline: November 1
Only on Defenestrationism.net
Combine three or more Flash works into something greater. Recurring characters, extended motifs, harmonious subject matters—all are such correlations, but we encourage innovation and new ideas. Go crazy with it, kids, flash your faces off.
Please enjoy this excerpt from our most recent Grand Prize Winner:
The Minotaur

by Salvatore Difalco
I could smell exhaust fumes. I wasn't fully awake. My estranged wife Carolina had knitted the burgundy mohair sweater I was wearing, before she started hating me, but I had no memory of putting it on. I rubbed my face. A glimpse of my hands made me start. My fingers looked swollen and inflamed, fingernails discoloured. I performed violent jazz hands, hoping to restore circulation. But this was painful.
People on the bus looked like animals bearing reproachful burdens. A commensurate odour prevailed. Life in the city can be hard. Yet I felt little empathy for them, my fellow beasts. We had failed. We had all failed. What was left for us to do but despair, moving from foot to foot, or hoof to hoof, like doomed livestock?
The bus driver leaned to his open side window and blew snot from his nose in a silvery mucous-jet. He turned and caught my eye. Blue-tinged steel-wool sideburns coiled from under his ill-fitting navy driver's cap. The black holes of his nostrils yawned, small black eyes peeping out above them, like their satellites.
A man beside me, who bore a resemblance to a fine English horse, lifted and lowered his chin, fluttering his lips. I held the stanchion, white-knuckled; an unpleasant disequilibrium threatened to topple me whenever the bus swerved or jerked to a sudden stop.
"You don't look well," said a woman wearing red plastic, gripping the same stanchion, in a falsetto rivaling that of Johnny, Señor Wences's talking hand. Her arm seemed unattached to her small, round body. I tried not to think about it too much.
"I slept poorly," I said.
A whiff of salami breath made me turn my head and face the window. Clouds darkened the world without. Perhaps a great storm was moving in, a monsoon, to cleanse the city.
"I know who you are," said the woman in my ear.
Application Deadline: November 12
Join Us!
15th Annual Palm Beach Poetry Festival in Delray Beach, Florida, January 21-26, Extraordinary Poetry Workshops
Focus on your work and be inspired by America's most engaging and award-winning poets. Workshops with: Ellen Bass, Laure-Anne Bosselaar, Stuart Dischell, Aracelis Girmay, Campbell McGrath, Gregory Pardlo, Matthew Olzmann, Eleanor Wilner.
Six days and evenings of workshops, readings, craft talks, panel discussions, one-on-one conferences, social events, and so much more in Delray Beach. Additional faculty: Lorna Blake, Sally Bliumis-Dunn, Nickole Brown and Stephen Gibson. Special Guest: Sharon Olds. Poet-At-Large: Tyehimba Jess.
Creative Nonfiction

, in partnership with the Center for Games & Impact at Arizona State University, is looking for new work about the role of games and play in our everyday lives. For this special issue, we're seeking true stories that explore the ways our society integrates games, and especially games whose impact transcends entertainment and changes us in ways outside of the gaming context.

We're looking for stories that illuminate the great variety of ways in which games have affected the lives of diverse individuals and communities—offering opportunities to fail forward within a safe context, play with possible selves and futures, collaborate with people from different backgrounds, develop professional or other skills, become protagonists in simulated worlds, or collaborate with others on solutions to real-world problems.

Above all, we are looking for vivid narratives—illuminative stories, rich with scene, character, detail, and a distinctive voice—that offer unique insights into the subject. We want evocative narratives that allow readers to step into ideas, and stories should be grounded in factual occurrences and true events. All essays submitted will be considered for publication; this is a paying market.
Two Sylvias Press is looking to publish Full-Length Poetry Manuscripts by Women Over 50 (established or emerging poets)
Prize: $1,000 and print book and eBook publication by Two Sylvias Press, 20 copies of the winning book, and a vintage art nouveau pendant
The Wilder Series Book Prize

is open to women over 50 years of age. Women submitting manuscripts may be poets with one or more previously published chapbooks/books or poets without any prior chapbook/book publications. (We use an inclusive definition of "woman" and "female" and we welcome trans women, genderqueer women, and non-binary people who are significantly female-identified.) All manuscripts will be considered for publication.

See the complete contest guidelines.
Judge
—

Kim Addonizio

is the author of seven poetry collections, two novels, two story collections, and two books on writing poetry. She is an NEA and Guggenheim Foundation fellow, has won two Pushcart Prizes, and was a National Book Award Finalist for her collection Tell Me.
Prizes — $1,500 & publication (winner);
$500 & publication (honorable mention); all finalists will be published in the 2019 Spring/Summer awards issue. Submit up to 3 poems. $20 entry fee includes copy of the awards issue.
Kansas Poets with book-length works published in the past three years (2016/17/18) are eligible to win the $1,000 2019 Hefner Heitz Kansas Book Award in Poetry. The annual award, rotating between poetry, fiction, and nonfiction, is sponsored by the Thomas Fox Averill Kansas Studies Collection at Washburn University in Topeka. There is no fee to enter.
This year's judge will be Steven Hind, longtime English professor at Hutchinson Community College, one-time editor of Young Kansas Writers, and one of the deans of Kansas Poetry, as evidenced in his collections: Familiar Ground (1980), That Trick of Silence (1990), In a Place With No Map (1997) and The Loose Change of Wonder (2006).
Deadline for submission is December 31, 2018. For complete guidelines, please visit our

website

.
The 2018 Hefner Heitz Kansas Book Award in Literary Nonfiction went to Louise Krug for her memoir Tilted: the Post-Brain Surgery Journals. Other previous winners are Andrew Milward in Fiction, for his story collection I Was a Revolutionary, and Amy Fleury, for her poetry collection Sympathetic Magic.
The annual John Ciardi Prize for Poetry and the G. S. Sharat Chandra Prize for Short Fiction are awarded to collections of poetry and short fiction in English by a living author.

Guidelines available here.
Prize-winning books have received reviews or features in: Publishers Weekly, Booklist, Kirkus Reviews, ForeWord Reviews, Chicago Tribune, Los Angeles Times, Kansas City Star, Slate, etc., and won or placed in the Poets' Prize, Eric Hoffer, IPPY, ForeWord, Chautauqua, Balcones Fiction, Devil's Kitchen, etc.
Founded in 1971 and part of the University of Missouri-Kansas City since 1983, BkMk Press publishes collections of poetry, short fiction, and creative essays. Publishing roughly six titles a year, the press has over 140 titles in print.
BkMk Press

, University of Missouri-Kansas City, 5101 Rockhill Road, Kansas City, MO 64110.
Deadline: February 25, 2019

Creative Nonfiction

magazine is seeking new work for an upcoming issue dedicated to memoir.

We're looking stories that are honest, accurate, informative, intimate, and—most importantly—true. Whether your story is revelatory or painful, hilarious or tragic, if it's about you and your life, we want to read it.

Submissions must be vivid and dramatic; they should combine a strong and compelling narrative with an informative or reflective element, and reach beyond a strictly personal experience for some universal or deeper meaning. We're looking for well-written prose, rich with detail and a distinctive voice; all essays must tell true stories and be factually accurate.

Creative Nonfiction

editors will award $2,500 for Best Essay and two $500 prizes for runner-up. All essays will be considered for publication in a special "Memoir" issue of the magazine to be published in 2020. Essays must be previously unpublished and no longer than 4,000 words.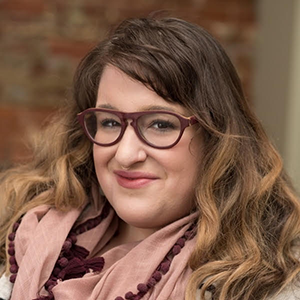 Finishing up your manuscript? Putting those last touches on your thesis or dissertation? Submitting application essays to your dream school? Can't figure out where to put the dialogue in your magnum opus? These writing projects can take a lot out of a person. Sometimes the work is so dense and the topics so subjective that it's difficult to see a clear end in sight. Sometimes the solution is as simple as lending another pair of eyes to those stuck points.
Don't pull out more hair—give yourself a break! I'll help ease your typing tension so you can show that writer's block who's boss. Email Lauren Singer Ledoux at

SingerLaur@gmail.com

or call 347-675-4877 for professional copyediting, proofreading, and general assistance with your current project. I have many years of experience, a bundle of great references, and am currently a

staff judge

at Winning Writers. Let's tackle those big ideas together!
"When I needed help with my chapbook manuscript, Lauren was candid, professional, and insightful. She was a pleasure to work with and I will definitely be hiring her for editing in the future."
-Catherine Weiss
"If you need fresh eyes and solid creative insight, Lauren is absolutely the person to call."
​

-Stephanie Huey
​
"Lauren regularly edited for me. Her comments and corrects were thoughtful, thorough, and holistic. She also frequently went above and beyond and offered style suggestions and additional ways to structure my approach.
​
"
​

-Roxanne Astra Slate
​
"
​
Lauren takes the time while editing, to both consider the one-day reader and the voice of the author.
​
"
​

-Tara Jean Bernier
Jendi Reiter's debut story collection,

An Incomplete List of My Wishes

, was runner-up for the 2017

Sunshot Prose Prize

and is now available from Sunshot Press/New Millennium Writings. The stories in An Incomplete List of My Wishes have won prizes from such journals as The Iowa Review, New Letters, Bayou Magazine, Solstice Lit Mag, and American Fiction. These tales explore the fraught relationships among queer and straight family members, the search for a post-traumatic spirituality, and the fine line between soulmates and intimate enemies.
"This short story collection is the product of a wonderful mixing of novelist and poet. For each of Jendi Reiter's stories, the tension is expertly built but never released. By exposing the fraught nature of different relationships, the reader must sit in their own discomfort, wondering about the things never said."
Can you just imagine not being able to read your child a bedtime story? Or being able to read a menu in a restaurant? Or fill out a job application? There are more than 36 million adults in America that struggle with basic reading, writing, and math skills.
Take a look at the stories of some adult learners. Real people. Real stories. Stories of heartbreak, embarrassment, even desperation. In equal measure, you will hear tales of accomplishment, triumph, and inspiration.
"Getting My Diploma Was Once an Unthinkable Victory"

In elementary school Mayra Sanchez was put in special ed because of a language barrier—she was born in Puerto Rico. The label followed her all the way through high school. She graduated with an IEP Diploma. But the employers she was trying to work with in the health care field told her that it was not acceptable. Her goal was to become a phlebotomist. She had been told in high school that she would never achieve a diploma because of her learning disability.
But Mayra was determined. She joined the Syracuse City School District's Adult Education program and took classes for three years while working full time. When she finally passed the TASC Test and earned her High School Equivalency Diploma, she was very emotional. She broke down while telling her story at graduation and Kathy Lent, coordinator of adult education for the district, finished reading her speech for her. Today she is working full time as a phlebotomist and is taking her pre-reqs at the college level to join an X-Ray Tech program.
We send this newsletter to over 50,000 subscribers. Ads are just $150 each. On a tight budget? Pressed for time? Advertise to our 109,000 Twitter followers for just $40 per tweet or less.
Julian Peters writes, "The poem is perhaps my absolute favourite of Rimbaud's. I won't even bother trying to translate it, though; its beauty is all in its musicality, the way it seems to spiral gracefully into the ether like the smoke from one of Rimbaud's clay pipes."
Chanson de la plus haute tour
Oisive jeunesse
À tout asservie,
Par délicatesse
J'ai perdu ma vie.
Ah! que le temps vienne
Où les cœurs s'éprennent.
Je me suis dit : laisse,
Et qu'on ne te voie :
Et sans la promesse
De plus hautes joies.
Que rien ne t'arrête
Auguste retraite.
J'ai tant fait patience
Qu'à jamais j'oublie;
Craintes et souffrances
Aux cieux sont parties.
Et la soif malsaine
Obscurcit mes veines.
Ainsi la Prairie
À l'oubli livrée,
Grandie, et fleurie
D'encens et d'ivraies,
Au bourdon farouche
De cent sales mouches.
Ah! Mille veuvages
De la si pauvre âme
Qui n'a que l'image
De la Notre-Dame!
Est-ce que l'on prie
La Vierge Marie ?
Oisive jeunesse
À tout asservie,
Par délicatesse
J'ai perdu ma vie.
Ah! que le temps vienne
Où les cœurs s'éprennent.
An outstanding resource from Hope Clark, a trusted Winning Writers sponsor |
"Hope Clark cares for her audience as much as we do at Winning Writers. She finds opportunities that will truly help writers and warns you off bad ones." ~Adam Cohen

TIME TO GET SERIOUS ABOUT YOUR
WRITING CAREER
You won't be able to quit work and write, but you might find a grant to make your writing goals easier. Or a crowdfunding opportunity to fund your project. Find serious contests, too. Only those that pay in cold hard cash. No pay-per-click, $1 per blog or exposure markets either. Hope Clark writes for a living. If she wouldn't try these opportunities, she doesn't post them. Our newsletters are our world.

Chosen for the 101 Best Writing Websites by Writer's Digest for the last

18

years in a row.
Contests are our forte! Contests like these:
HALLOWEEN WRITING PROMPT CONTEST



NO ENTRY FEE.

Deadline October 28, 2018. We are asking for writing prompts that will produce scary stories. The first, second, and third place winners of this contest will be the first three prompts on our new list. We will give you credit for the prompt and a link to your page. The first place winner will walk away from this contest with $500. We want your horrifying halloween writing prompts!
50-WORD HORROR STORY HALLOWEEN CONTEST



NO ENTRY FEE.

Deadline October 28, 2018. Must be a high quality horror story. Must be 50 words or under. Your story will be also placed on a tile and shared on our social networks. We will announce the winners on Halloween Night in our movie and chat. Winner receives $500.
NELLIGAN SHORT STORY PRIZE

$15 ENTRY FEE. Opens December 1, 2018 and closes March 14, 2019. $2,000 will be awarded for the best short story, which will be published in the fall/winter 2019 issue of Colorado Review. There are no theme restrictions, but stories must be at least 10 pages (or 2,500 words) but no more than 50 pages (12,500 words). You do not need to be a Colorado or US resident to enter.
PLOUGH INTERNATIONAL POETRY PRIZE

£5 ENTRY FEE. Deadline October 31, 2018. First prize £1,000 in each category. Second prize £500 in each category. Third prize £250 in each category. Categories are open poetry and the short poem. Maximum length, excluding title and any blank lines: Short Poem -10 lines, Open Poem - 40 lines.
NUHA ANNUAL WRITING COMPETITION

Deadline October 13, 2018. Accepts international entries. Young Writers Prize of up to US$250 for those born between 2004 and 2008. Youth Prize of up to US$900 for those born between 2000 and 2003. Adult Prize of up to US$2,400 for those born before 2000. It doesn't matter whether English is your first, second or even third language: articles will be judged first and foremost on the quality of argument and the originality of ideas. To participate, authors must respond to one of the set topics within the word-limit. To participate, write an article of 600 to 1,500 words on one of the topics on the website.
SERVICESCAPE SHORT STORY AWARD



NO ENTRY FEE.

Deadline November 30, 2018. For this award, any genre or theme of short story is accepted. All applicants should submit their original unpublished work of short fiction or nonfiction, 5,000 words or fewer, to be considered. Along with receiving an award for US$1,000, the winner will have his or her short story featured within our blog, which reaches thousands of readers per month.
BRICK ROAD POETRY BOOK CONTEST

$25 ENTRY FEE. Deadline November 1, 2018. The first place winner receives a publication contract with Brick Road Poetry Press and a $1,000 prize, publication in both print and ebook formats, and 25 copies of the printed book. We may also offer publication contracts to the top finalists. Submit original collection of 50 to 100 pages of poetry, excluding cover page, contents, acknowledgments, etc.
CIVIL BEAT'S EMERGING WRITERS CONTEST



NO ENTRY FEE.

Deadline October 15, 2018. We're seeking original columns, essays or commentary—nonfiction—written in distinctive and diverse voices that focus on local public affairs, social concerns or other topics that affect the daily lives of people in your community, so you need to live in Hawaii to enter. The top three entries will win cash prizes: $500 for first place, $300 for second place and $200 for third place. The winning entries will be published in Civil Beat—and could lead to a paid, regular spot as a columnist. Please keep your submission under 1,200 words.
WOW! WOMEN ON WRITING FALL FLASH FICTION CONTEST

$10 ENTRY FEE; CRITIQUE OPTION FOR AN ADDITIONAL $10. Deadline November 30, 2018. The honorable guest judge this season is Literary Agent Heather Flaherty with The Bent Agency. Seeking short fiction of any genre between 250-750 words. Electronic submissions via email only; reprints are okay; multiple submissions are okay as long as they are submitted in their own individual email. Open internationally. Limit: 300 entries. First Place: $400, publication, interview, and $25 Amazon Gift Certificate; second place: $300, publication, interview, and $25 Amazon Gift Certificate; third place: $200, publication, interview, and $25 Amazon Gift Certificate; seven runners up receive $25 Amazon Gift Cards, publication and interview; and ten Honorable mentions receive a $20 Amazon Gift Certificate. Top ten stories are published in the WOW! Women On Writing ezine, and contestants are interviewed on WOW's blog, The Muffin.
GEMINI MAGAZINE POETRY OPEN

$7 ENTRY FEE. Deadline January 2, 2019. First prize $1,000. Second prize $100. Honorable mentions (four) $25. All finalist published in the March 2019 issue of Gemini. No restrictions on form, length, subject or style. Poems must be unpublished, but work on personal blogs is eligible.
NORTHERN LAKE PUBLISHING INDIE STAR BOOK AWARD

$15 ENTRY FEE. Deadline March 1, 2019. Open to any author publishing independently or via small press. For books published January 1, 2014-January 1, 2019. All fiction genres, except for children's. YA is acceptable. Minimum word count is 25,000. All books must be available on Amazon. All books will be measured by the same overall standards of quality, including cover design, interior design, editing, and, of course, writing. Award $500.
TUCSON FESTIVAL OF BOOKS LITERARY AWARDS

$20 ENTRY FEE. Deadline October 31, 2018. Categories: fiction, nonfiction, and poetry. First-place winners in each category will receive $1,000. Second-place winners receive $500, and third-place winners $250. All winners will be awarded scholarships to the Tucson Festival of Books Masters Workshop, March 4 and 5, 2019, on the University of Arizona campus, following the Tucson Festival of Books (tucsonfestivalofbooks.org). The top 50 entrants will be invited to attend the Masters Workshop ($300). Submit five poems of any length, a short story or novel chapter, or a nonfiction piece or book chapter per submission. Maximum length for prose is 5,000 words per submission.
BOOK PIPELINE COMPETITION

$70 ENTRY FEE. Deadline November 15, 2018. For novels, novellas, and other full-length books: approximately the first 5,000 words + full synopsis (one to three pages). For plays, graphic novels, proposals, and short stories: the complete manuscript + full synopsis (one to three pages). All entries are judged on the basis of concept originality, writing ability, and the property's viability as a film or television series in the current marketplace. Every entrant will receive general feedback on their submission, specifically on the material's adaptation potential. Comments are emailed after final judging is completed in March 2019. Material may be published or unpublished; if published, the film AND television rights must be available. Open worldwide. Grand prize $10,000.
HONICKMAN FIRST BOOK POETRY PRIZE

$25 ENTRY FEE. Deadline November 1, 2018. Awards $3,000, with an introduction by the judge and distribution of the winning book by Copper Canyon Press through Consortium. The author will receive a standard book publishing contract, with royalties paid in addition to the $3,000 prize, and will give a reading as a guest of the University of the Arts Visiting Writers Series in 2020. The prize is open to poets who have not published a book-length collection of poems with a registered ISBN. Submit a manuscript of 48 pages or more.
Don't forget we are the web's best expert on grants/fellowships/scholarships for writers, too.
The subscription is FREE. Do like 35,000 others and simply go to

FundsforWriters

and sign up. We'll keep your contact information private.
We look forward to you joining us!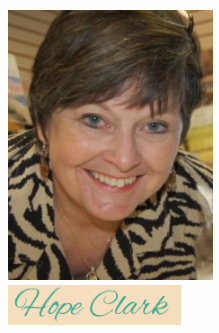 If your organization would like to send a message through our solo emailing service, please email

adam@winningwriters.com

.

© 2001-2018 Winning Writers. All rights reserved except for

fair use

.


351 Pleasant Street, PMB 222, Northampton, MA 01060




Help

|

Contact