The latest Winning Writers newsletter has details of free poetry and prose competitions:
Welcome to Our July Newsletter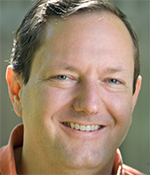 We found three dozen quality free poetry and prose contests with deadlines between July 15-August 31.

View their profiles now!



In this issue:

"Sensations" by Arthur Rimbaud, illustrated by Julian Peters.
Open Now



TOM HOWARD/MARGARET REID POETRY CONTEST


14th year. We will award the Tom Howard Prize of $1,500 for a poem in any style or genre, and the Margaret Reid Prize of $1,500 for a poem that rhymes or has a traditional style. Ten Honorable Mentions will receive $100 each (any style). The top 12 entries will be published online. Length limit: 250 lines per poem. Entry fee: $10 per poem. Final judge: S. Mei Sheng Frazier, assisted by Jim DuBois. Deadline: September 30.

Submit online here.
Work One-on-One with a Writing Coach and...
·
Get focused.
Your coach will help you define your writing goals and craft a writing plan.

·
Stay on track.
When you get off course, your coach will be there to steer you back and make sure you stay accountable to your writing goals.

·
Finish what you started.
Finishing a novel is like running a marathon. Your writing coach will be there right alongside you, providing the resources, motivation, and advice so you can finish your book.
Jendi Reiter's debut novel,

Two Natures

(Saddle Road Press, forthcoming September 2016), is now available for pre-order from

Amazon

and

Barnes & Noble

. This genre-bending novel couples the ambitious political analysis of literary fiction with the pleasures of an unconventional love story.

We have had so many coming of age stories that it seems like that the genre has played itself out. I figured that if there would be any more written, they would have to be really spectacular. That is exactly what Jendi Reiter's

Two Natures

is...

It is a pleasure to read a novel that is literary in all of its aspects. I also found that the issue of faith that is so important to me is beautifully handled here. For those who are dealing with this issue, there is much to be learned here. We so often substitute things and events that are near for the goals that we search and one reviewer put it perfectly when he says that at that time, "Style has become God, sex has become a contact sport and jobs, money and survival are always around the corner somewhere else". We all know someone like Julian and many of us see ourselves in him. The highest praise that I can give this book is to say that "I love it" and I do. Julian is an everyman and in that he is a composite of so many gay personalities. You owe to yourselves to read this wonderful novel.
Last Call!
The annual

Rattle Poetry Prize

is once again offering $10,000 for a single poem to be published in the winter issue of the magazine. Ten finalists will also receive $200 each and publication, and be eligible for the $2,000 Readers' Choice Award, to be selected by subscriber and entrant vote.
With the winners judged in a blind review by the editors to ensure a fair and consistent selection, an entry fee that is simply a one-year subscription to the magazine—and a runner-up Readers' Choice Award to be chosen by the writers themselves—the Rattle Poetry Prize aims to be one of the most writer-friendly and popular poetry contests around.
We accept entries online and by mail. See

www.rattle.com

for the complete guidelines and to read all of the past winners.
Enjoy

"Equilibrium"

by Tiana Clark, winner of the 2015 Rattle Poetry Prize.
Postmark Deadline: July 31. Throughout the month of July, Tupelo Press is holding open submissions for book-length poetry collections (48-90 pages) and chapbook-length poetry collections (28-47 pages), and for the first time in July, manuscripts of any length of English translations from any language.

Submissions are accepted from anyone writing in the English language (whether in the United States or abroad). A reading fee of $28 (U.S.) must accompany each submission. Our online submission manager, Submittable, will be accepting poetry manuscripts between July 1 and July 31, 2016. We also accept manuscripts via postal mail. Your manuscript must be postmarked between July 1 and July 31, 2016 and sent to:

Open Submissions
Tupelo Press
P.O. Box 1767
North Adams, MA 01247

Please enjoy

"The Humming Lady"

by Tupelo author James Byrne, who first came to Tupelo Press through the July Open Reading Period.
Deadline: August 15. The 2016

Grayson Books Poetry Prize

is now open to submissions. This is open to all poets writing in English. Use the

submission manager

to submit your 50-80 page manuscript electronically or send your work in the mail with two cover pages (one with complete contact info, one with no contact info), reading fee of $25, and SASE for results to Grayson Books, P.O. Box 270549, West Hartford, CT 06127.

The winner will be awarded a $1,000 prize, publication, and 10 copies. Simultaneous submissions are acceptable if we are notified immediately about an acceptance elsewhere. See

www.graysonbooks.com

.

Benjamin Grossman will serve as judge. He has published several poetry collections as well as an award-winning chapbook. His most recent book is

Space Traveler

(University of Tampa Press, 2014). He teaches at the University of Hartford.
Deadline: August 29. Creative Nonfiction magazine is seeking new essays for an upcoming issue dedicated to HOW WE TEACH.

For our spring 2017 issue, we're looking for original essays about teaching—whether in a traditional classroom or online; in summer camp or college; in preschool or in a prison; in the woods or in a workshop.

We welcome personal stories as well as profiles, and we're open to a very wide range of experiences and circumstances. Above all, we are looking for narratives—true stories, rich with scene, character, detail, and a distinctive voice—that give insight into what it means to teach.

Submissions must be 4,000 words or fewer.

$1,000 for best essay; $500 for runner-up.
Deadline: August 31.

Gulf Coast

is now accepting entries for the 2016 Barthelme Prize for Short Prose. The contest is open to pieces of prose poetry, flash fiction, and micro-essays of 500 words or fewer. Jim Shepard will judge. Submit online or by mail.

Click for the complete guidelines.

Established in 2008, the contest awards its winner $1,000 and publication in the journal. Two honorable mentions will also appear in issue 29.2, due out in April 2017, and all entries will be considered for paid publication on our website as Online Exclusives. The entry fee includes a one-year subscription to

Gulf Coast

.
Deadline: August 31.

Gulf Coast

is now accepting entries for the 2016 Gulf Coast Prize in Translation for Poetry. Send up to ten pages of poetry translated into English. Idra Novey will judge. Submit online or by mail.

Click for the complete guidelines.

Established in 2014, the contest awards its winner $1,000 and publication in the journal. Two honorable mentions will each receive $250. All entries will be considered for paid publication on our website as Online Exclusives. The entry fee includes a one-year subscription to

Gulf Coast

.

Please enjoy this excerpt from

The Romantics' Conspiracy

by the winner of our 2015 contest, Samantha Schnee, who translated

El complot de los Románticos

by Carmen Boullosa.
·

$1,000 award and publication

·

Submit a manuscript of up to 75-100 pages

·

Previously published works may be entered

·

$1,000 award and publication

·

Submit a novella of up to 50,000 words or a manuscript of short stories of up to 200 pages

·

Any well-written manuscript on any topic will be considered

·

Previously published works may be entered
Deadline: September 2. The premise of our 28th short story contest is

"Darkness"

. Write a creative, compelling, well-crafted story between 1,000 and 5,000 words long in which the concept of "darkness" plays an important role. You may interpret "darkness" any way you want—literally, metaphorically, or any other way. Darkness doesn't have to have a value judgment attached to it, and it doesn't have to be symbolic in any way, although it can.

Please remember that we value creativity. A story about "the forces of light" fighting "the forces of darkness" will struggle to rate highly on the creativity meter. Try something else.

Winners receive between US$60 and US$220, and publication. There is no fee to enter our contest.

GENRE NOTE: Any genre except children's fiction, exploitative sex, or over-the-top gross-out horror is fine. We will also never accept parodies of another author's specific fictional character(s) or world(s). No exceptions!
Deadline: October 15. The 2016 New Writer Awards at

Sequestrum

will award over $500 in prizes and publication to writers of short fiction, nonfiction, and poetry who have yet to publish a book-length manuscript. Two first-prize winners (one fiction/nonfiction, one poetry) will receive $200 each. A minimum of one runner-up per genre will receive publication and a cash prize. Finalists last year included many new, emerging, and even first-time writers. All finalists listed on the website. No length (short story/essay) or theme restrictions.

Enter online.

Sequestrum

has an international readership of 1,500+ per month and publishes poetry and prose on a rolling basis. All publications are paired with a stunning visual component. Past contributors include Guggenheim and NEA Fellows, Pulitzer Prize finalists, as well as many new and emerging voices. More here:

www.sequestrum.org/contests
At 45 years old, Earl Mills was married with five children, owned his own home, and worked for 25 years at the same company. Yet he had a secret that few others knew: he could not read.
His lack of reading skill was exposed when he was put on the spot at church one night when he was asked to read a Bible passage. The problem was that at 44 years old, he couldn't read. No one knew except his wife. Earl says, "When you can't read, you keep it under a lock and a key and you let hardly anyone inside of that part of your life."
Earl sought the assistance of the Craven Literacy Council. When he went to them they assessed him at a second-grade reading level. He had trouble spelling words like girl and bird. With sheer determination he embarked on a three-year process of learning how to read. In addition to improving his literacy skills, Mills developed his ability to capture the frustrations and triumphs through his poetry. Today, he has published several books of poetry, including

From Illiterate to Poet

and

From Illiterate to Author

.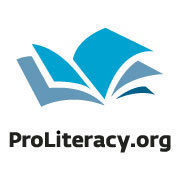 Earl is now a passionate advocate for literacy. He recently attended the National ProLiteracy Conference in Charleston, South Carolina where he was asked to read a few of his inspiring poems to the audience of 500 literacy professionals. ProLiteracy is a national nonprofit that develops materials and programs for over 1,000 literacy member programs across the country. When people learn to read and write, they have the power to change their lives and their communities.
Advertisers: We send this newsletter to over 50,000 subscribers. Ads are just $150 each. On a tight budget? Pressed for time? Advertise to our 71,000 Twitter followers for just $40 per tweet or less.
"We were very pleased with the results of our solo blast with Winning Writers.
It generated a significant volume of leads for us at a competitive cost."
-Tom Laverty, Business Development Manager, BookBaby
In the blue summer evenings, I will go along the paths,
And walk over the short grass, as I am pricked by the wheat:
Daydreaming I will feel the coolness on my feet.
I will let the wind bathe my bare head.
I will not speak, I will have no thoughts:
But infinite love will mount in my soul;
And I will go far, far off, like a gypsy,
Through the countryside—joyous as if I were with a woman.
Book Notes:

Queering Sexual Violence


This book fills a gap in the common understanding of abuse as something that men do to women and children, and as a social problem best solved through legislation and policing. This familiar picture excludes survivors for whom the carceral state does not routinely offer justice: people of color, the disabled and neurodiverse, and of course the many LGBTQ people who hesitate to out themselves to the police and the courts, fearing that their victimization will only be compounded...

QSV

is first of all intersectional, with a diverse list of contributors who explore the ways that both victims and perpetrators may need liberation from the web of oppression that binds them together.
© 2001-2016 Winning Writers. All rights reserved except for

fair use

.
Mailing address: 351 Pleasant Street, PMB 222, Northampton, MA 01060