The latest Winning Writer newsletter includes details of the FREE Wergle Flomp Humor Poetry Contest, competitions, calls for submissions, writing tips and more: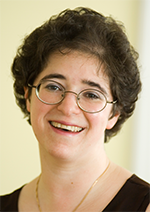 Happy New Year! Our 16th annual

Wergle Flomp Humor Poetry Contest

welcomes your entry through April 1. There's no fee to enter.

Jendi Reiter

will judge, assisted by

Lauren Singer

. We'll award $2,250 in prizes, including a top prize of $1,000. Winners are published on our website.
This contest welcomes published and unpublished work. Your poem may have up to 250 lines. One poem only, please. Submit online via

Submittable

.
Thanks to everyone who entered our 15th annual Wergle Flomp Humor Poetry Contest. 4,834 contestants made us laugh, cringe, scratch our heads, and look over our shoulders for an angry deity with a lightning bolt. We tried to give equal offense to all belief systems and genders, but not kick anyone when they were down. The best of the worst are now online for your enjoyment.
First-round screener Lauren Singer took time out from her important work of providing mental health services in the Pioneer Valley and managing the 2016 campaign of

Hillary Kitten & Floor Potato

. She passed a shortlist of about 75 poems to final judge Jendi Reiter.
Lauren shares some impressions of this year's entries:
"As is the case with every year that I have had the privilege of judging for Wergle Flomp, it is hard to read through 5,000 poems and not notice some ongoing themes. Take 2014, for example, where I managed to tally-up well over two hundred poems centered just around squirrels! What was that about? It seems that given the times, the trends, and the political climate of our current world, we would be hard-pressed to not overlap our ideas from time to time. After all, that platitude about innovation exists for a reason: 'If you've thought it, it already exists on the Internet.' Wergle Flomp is a testament to that.
"While we had the typical poems ranging from zombie take-overs to dystopian apocalypse, lowbrow digs at ex-partners, sneering sarcastic quips at the expense of millennials, and my ever-favorite litanies against aging, the over-arching motif of Wergle Flomp 2016 was...wait for it...our upcoming American election! Given the constant media frenzy overflowing from every possible outlet, it's no wonder we had so many entries related to Hillary's pantsuits and Trump's tiny hands; tongue-in-cheek references to lesser evils and Hitler-like comparisons. But what was most lacking from the majority of these poems was, more often than not, wit and originality.
"Yes, yes we know. It is the job of our public to make mockery of politicians, to caricature those that take themselves too seriously, but honestly? If I never have to read one more poem about Trump's comb-over or Hillary's email scandal, it won't be too soon. The real problems here were not the reference to the topical—of course those come up, how could they not?—but the fact that attempts at parody, political discourse, and satire often turned into a cliché summary of everything we already know about our most revered (or despised) current candidates. Instead of observational narrative on every stereotype already documented, why not an elaboration or an inventive 'what-if' format? Our political poems this year were hyperbolic and fantastical, yes, much like our candidates themselves. But we missed out on opportunities for real novel creativity on most accounts.
"Lastly, lackluster poetry usually has something in common: either it's too long or it's too short. If your poem starts really strong and then just seems to end mid-stanza without packing a one-two punch, it's going to leave your reader feeling disappointed. No cigarette after that tryst, you know? On the other hand, if your poem has been rattling on for eight pages and you keep continue to feed us the punch-line with the assumption that your audience hasn't already figured out your intention a thousand words ago, you're going to bore your reader. There's nothing worse than tuning out of a piece half-way through, especially when it started out with good potential. So make sure these babies are edited, polished, and perfected."
Parallels were the order of the day in this year's list. S. Michael Wilson's first-prize poem

"Dick Candles"

, a riff on a suggestive novelty gift, finds its distaff-side partner in runner-up Christina Myers's

"Tampon Bullet, Direct Hit"

, a compendium of comically humiliating anecdotes, while Laura Docter's rhyming saga

"Once Upon a Vagina"

brings male and female parts together for a romantic rebellion against purity culture. Debra McQueen's

"Bad Buddha"

, about a meditation student who "is Buddhist like a Mafioso is Catholic", shares the sacrilegious stage with Michael Forrester's

"Gomorrah's Sins"

, a tour de force of double-entendres about a vicar and his favorite organ player.
Bearing the sole prize for parody this year on his heroic shoulders, George Northrup's

"Ulysses of Astoria"

shovels his driveway while channeling the spirit of Alfred, Lord Tennyson. Finally, Ralph Gagliardo treats us to some old-fashioned groaners about Dracula and friends playing

"Poker After Dark"

. Don't raise the stake! (Ba-dum-bum.)
"Dick Candles"

surged ahead of our other favorites because it didn't stop with the initial joke premise, but creatively expanded on it, at just the right length. The humor builds as the speaker's language becomes more florid and sensuous, moving from embarrassment to excitement as he imagines different scenarios for making use of these phallus-shaped illumination devices. Plus, we think it would be a great sports-commentator name: "Reporting live from Super Bowl 50, it's Dick Candles!"
"Tampon Bullet, Direct Hit"

was like a modern-day "I Love Lucy" clips reel, with one after another cringe-making and relatable social gaffes. From the feminine product projectile that hits her junior-high crush in the chest, to losing her shirt in the car-wash vacuum when a cute guy walks by, our heroine is still a winner as long as she can laugh at herself.
All the Wergle Flomp winning poems and judges' comments going back to 2002 are available for reading in our

website archives

.
Deadline: March 1
Judge: David Dodd Lee, Series Editor
The
42 Miles Press Poetry Award
was created in an effort to bring fresh and original voices to the poetry reading public. The prize is offered annually to any poet writing in English, including poets who have never published a full-length book as well as poets who have published several. New and Selected collections of poems are also welcome.
Manuscripts submitted for the 42 Miles Press Poetry Award should exhibit an awareness of the contemporary "voice" in American poetry, an awareness of our moment in time as poets. We are excited to receive poetry that is experimental as well as work of a more formalist bent, as long as it reflects a complexity and sophistication of thought and language.
Urgency, yes; melodrama, not so much.
The winning poet will receive $1,000, publication of his or her book, and 50 author copies. The winner will also be invited to give a reading at Indiana University South Bend as part of the release of the book. The final selection will be made by the Series Editor. Current or former students or employees of Indiana University South Bend, as well as friends of the Series Editor, are not eligible for the prize.
Winners will be announced via our website in the summer of 2017. We will also announce the winner in major magazines such as Poets & Writers. The winning book will be published in September 2018 and be available to purchase on SPD and Amazon. Previous 42 Miles Press publications include books by Allan Peterson, Betsy Andrews, Bill Rasmovicz, Carrie Oeding, Erica Bernheim, Kimberly Lambright, Nate Pritts, Tracey Knapp, and Christine Garren.
Prize:

$500, publication of a gorgeous chapbook and 50 copies

Deadline:

January 31

Reading fee:

$20

Submit:

16-24 pages of poetry

Electronic submissions preferred. Submit through

https://graysonbooks.submittable.com

Please do not put any contact information on the manuscript; that goes on the separate submission form.

Those preferring to mail their submissions can send them to:

Grayson Books

P.O. Box 270549

West Hartford, CT 06127

Include two cover sheets (one with contact information and one anonymous), SASE for results only, and a check made out to

Grayson Books

.

Simultaneous submissions are permissible if we are notified immediately upon acceptance elsewhere.

This year's judge, Leslie Ullman, is the author of four poetry collections and numerous reviews and craft essays. Her most recent book is Progress on the Subject of Immensity (University of New Mexico Press).

Please enjoy this poem from last year's winning chapbook,

Owling

by Jeredith Merrin.

The Maned Owl

(Jubula lettii: classified [2013] as "Data Deficient" by the International Union for Conservation of Nature)

About the maned owl
there is little to tell
because little is known.
It gets its leonine name
from bushy, face-framing
ear tufts. It lives
in Gambon, Cameroon,
Liberia, the Congo
(in what numbers we don't know),
in closed-canopy rainforest.
Its habits are secretive
and nocturnal. Presumably,
given heavy lumbering,
its survival's at risk.
About reproduction and diet,
information is scant.
Its call may be
(we're not sure)
a low, dove-like coo.
As is the case with
the wide coral reefs,
or with each creature's
closed-canopy mind,
or with almost anyone's
mother or father,
too little is known about them.
And then they're gone.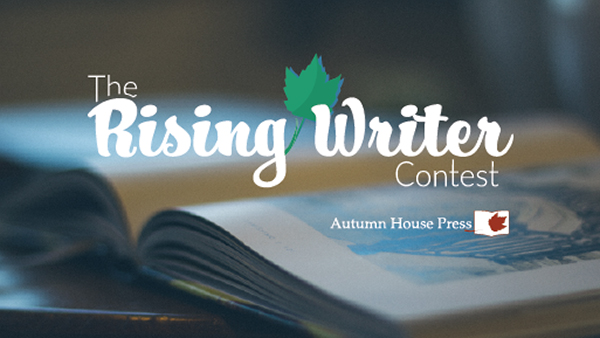 Deadline: January 31
Autumn House Press is accepting submissions for a first full-length book of poetry by an author 33 years old or younger. The press believes in supporting the work of younger, less-established writers who will become the voices of an emerging generation.
The winner will be awarded publication of a full-length manuscript and $1,000 ($500 advance against royalties, and a $500 travel/publicity grant to promote their book). For the 2017 contest, the preliminary judges are members of the Autumn House staff, and the final judge is Ada Limón. The contest deadline for entries is January 31, 2017.
Manuscripts should be between 50-80 pages and all submissions must come through our
Submittable account
. Full submission guidelines can be found on our
website
.
Deadline EXTENDED: February 6

For the summer 2017 issue, Creative Nonfiction magazine is seeking submissions for a special issue devoted to the theme of "adaptation"—original essays illuminating the ways in which the need to keep up with a rapidly-changing world drives the work of scientists, designers, thinkers, innovators, farmers, soldiers, medical professionals, teachers, and others and affects the lives of prisoners, patients, refugees, students, travelers, and other citizens. As the world changes, so, too, do humans—whether in our approach to building things, developing new technologies (and adapting to the ways those technologies change our society), learning how to eat different kinds of foods, or learning how to dress differently. And of course adaptation is hardly limited to humanity; numerous other species—everything from viruses to plants and animals—have had to adapt to rapid changes in both global and local habitats.

The special issue of Creative Nonfiction will feature new nonfiction narratives by and/or about professionals whose work helps humans adapt to a changing world. The issue may also feature original work focusing on other, less concrete types of adaptation—for example, how changing demographics affect the development of new technologies; the personal and/or social impacts of shifting attitudes towards gender and sexuality; and the implications and possibilities of new types of media.

We welcome personal stories as well as profiles, and we're open to a very wide range of experiences and circumstances. Above all, we are looking for narratives—true stories, rich with scene, character, detail, and a distinctive voice—that offer unique insight into the theme.

Submissions must be 4,000 words or fewer.

$3,500 for best essay.

Deadline: February 15 (entry by February 10 is encouraged)
Since 1933, the
Ventura County Writers Club
has encouraged the craft of writing. Help us celebrate by entering our 2017
poetry contest
. Winners receive cash awards, inclusion in the club's biennial anthology and an invitation to read at our April 2017 poetry awards ceremony. Our contest includes special divisions and reduced fees for youth 13-17 and youth 12 and under. You do not need to be a member of the club or reside in Ventura County to enter.
See the complete guidelines.
Please enjoy our first-place winning entry from 2009: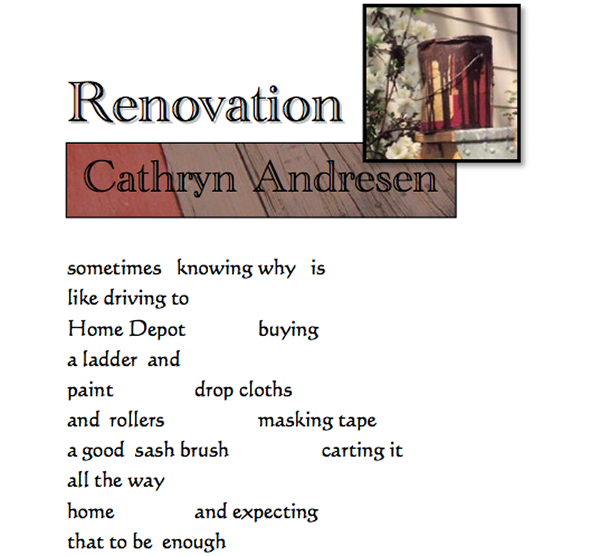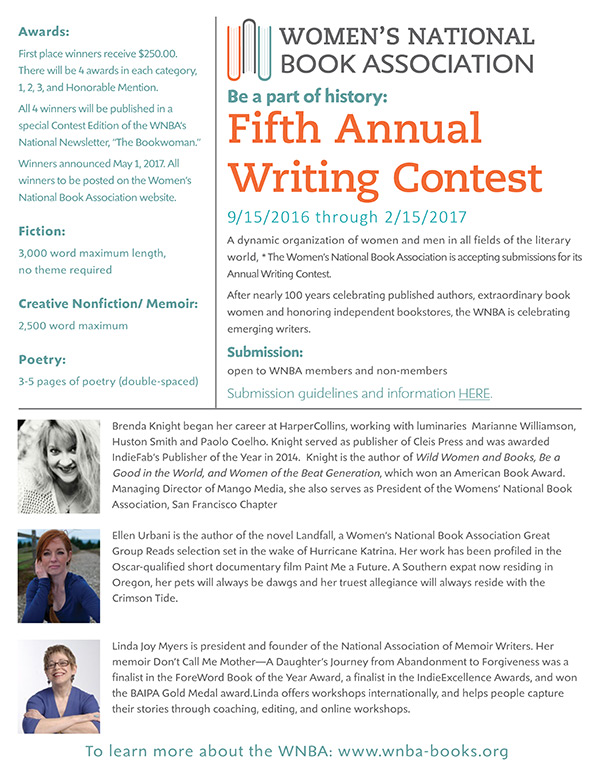 The premise for short story contest #29 is "Space". The word "space" has multiple literal meanings and can work as a noun or a verb, and it has multiple metaphorical meanings as well. There's outer space, inner space, emotional space ("I need my space!"), etc. Your challenge: Write a creative, compelling, well-crafted story between 1,000 and 5,000 words long in which the idea of "space" plays an important role. You may interpret "space" any way you want, as long as your readers can figure out how you're using it. For instance, it's not enough to set a story in an empty warehouse just because empty warehouses have a lot of space—the space has to be an important part of the story.

Deadline: THURSDAY, March 2, 2017, 11:59 PM Eastern Time. This one ends on a THURSDAY, not a Friday!

Winners receive between US$60 and US$220, and publication. There is no fee to enter our contest.

GENRE NOTE: Any genre except children's fiction, exploitative sex, or over-the-top gross-out horror is fine. We will also never accept parodies of another author's specific fictional character(s) or world(s). No exceptions!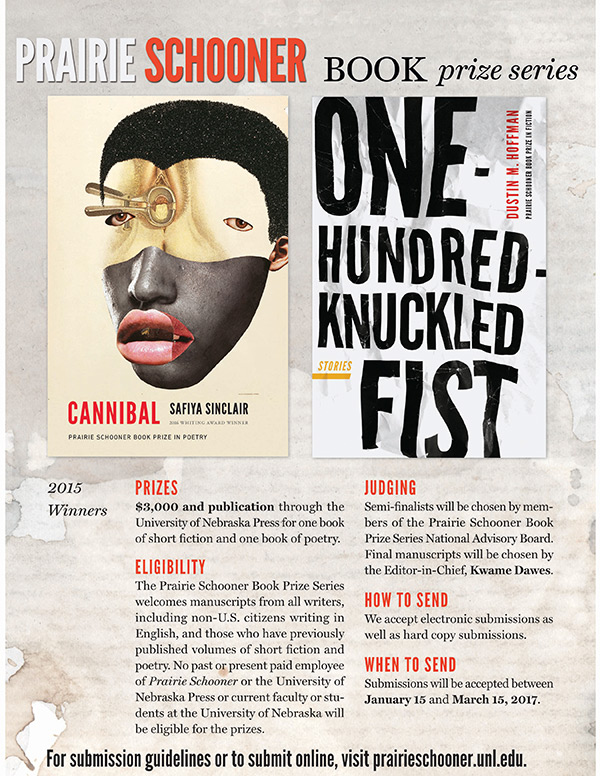 Deadline: March 20

In the summer of 1816, in response to a challenge from friends to write the most terrifying possible ghost story, the young Mary Wollstonecraft Shelley dreamed up the story of a young scientist and his monstrous creation. The "Frankenstein monster" has fascinated the imagination ever since.

In conjunction with the ASU Frankenstein Bicentennial Project, Creative Nonfiction magazine is daring writers (as Mary Shelley was dared in Geneva) to write original and groundbreaking stories in the spirit of Frankenstein—but nonfiction. That is to say, we're looking for true stories that explore humans' efforts to control and redirect nature, the evolving relationships between humanity and science/technology, and contemporary interpretations of monstrosity.

Essays must be vivid and dramatic; they should combine a strong and compelling narrative with an informative or reflective element and reach beyond a strictly personal experience for some universal or deeper meaning. We're open to a broad range of interpretations of the "Frankenstein" theme, with the understanding that all works submitted must tell true stories and be factually accurate. Above all, we're looking for well-written prose, rich with detail and a distinctive voice.

Submissions must be 4,000 words or fewer.

$10,000 for Best Essay and two $2,500 prizes for runners-up.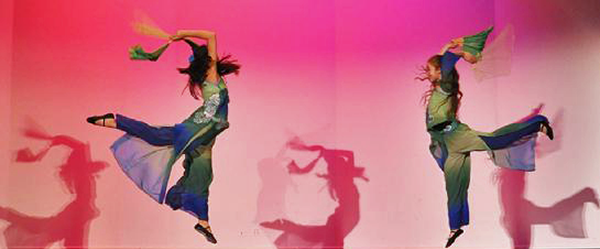 New Deadline: April 15
Now in its 24th year, all Dancing Poetry Festival prize winners will receive a prize certificate suitable for framing, a ticket to the Dancing Poetry Festival, September 16, 2017, in the Florence Gould Theater at the California Palace of the Legion of Honor, San Francisco, and an invitation to read their prizewinning poem at the festival.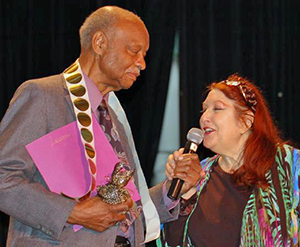 Three Grand Prizes will receive $100 each plus their poems will be danced and filmed.
Many smaller prizes. Each Grand Prize winner will be invited onstage for photo ops with the dancers and a bow in the limelight.
Please look at
photos of our Dancing Poetry Festivals
to see the vast diversity of poetry and dance we present each year. For poetry, we look for something new and different including new twists to old themes, different looks at common situations, and innovative concepts for dynamic, thought-provoking entertainment. We look forward to reading your submissions.
See the complete contest rules.
Finishing up your manuscript? Putting those last touches on your thesis or dissertation? Submitting application essays to your dream school? These writing projects can take a lot out of a person. Sometimes the work is so dense and the topics so subjective that it's difficult to see a clear end in sight.

Don't pull out more hair—give yourself a break! I'll help ease your typing tension so you can show that writer's block who's boss. Email

Lauren Singer

at

SingerLaur@gmail.com

or call 347-675-4877 for professional editing, proofreading, and general assistance with your current project. I have many years of experience, a bundle of great references, and am currently a

staff judge

at Winning Writers. Let's tackle those big ideas together!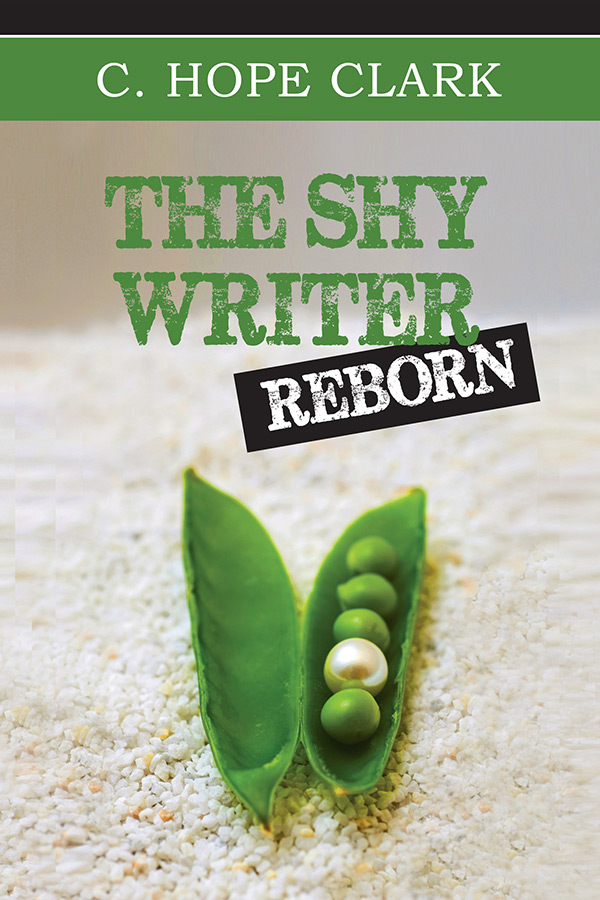 As an introvert and a writer, you feel stretched to choose between the lesser of two evils—marketing to people who'll most likely criticize you, or putting your writing on the back burner. Introverts have strengths that make them marketable, creative, and successful. Forget those people who tell you to change, to put on a different personality, to dance like a monkey before crowds. Here is the support to be a writer and remain who you care to be...genuine.
"Clark's engaging work offers assistance with everything from blogging to self-promotion to holding a successful book signing to finding your authentic voice, all while honoring your deep need for solitude in which to write." – Kelly L. Stone, author of Time to Write: No Excuses, No Distractions, No More Blank Pages
2016 Rainbow Awards: First Prize, Best Gay Contemporary Fiction; First Runner-Up, Debut Gay Book
Named one of QSpirit's Top LGBTQ Christian Books of 2016
Jendi Reiter's debut novel,
Two Natures
(Saddle Road Press), is available from
Amazon
and
Barnes & Noble
. This genre-bending work couples the ambitious political analysis of literary fiction with the pleasures of an unconventional love story.
From a 5-star review on Amazon:
"Two Natures is extremely well written. Reiter is a poet so it makes sense that the prose is powerful and profound. This book exceeded my expectations and is such a necessary piece of work while so many deal with religion and sexuality. I highly recommend this book—and I am going to buy it for my children."
Some contests are best suited to writers at the early stages of their careers. Others are better for writers with numerous prizes and publications to their credit. Here is this month's selection of Spotlight Contests for your consideration:

Emerging Writers Janet Heidinger Kafka Prize.

Prize of $7,500 for a book of fiction by a US woman, published in the preceding calendar year. Entries may be a novel, a collection of short stories, or experimental writing. Four copies must be submitted by publisher. Due February 1.

Advanced Writers Milton Kessler Poetry Book Award.

Binghamton University will award $1,000 for the best book of poetry published by a US resident in the previous calendar year. No translations. Publishers or authors should send 2 copies of published book plus entry form. Publisher may submit more than one title for prize consideration. Due February 1.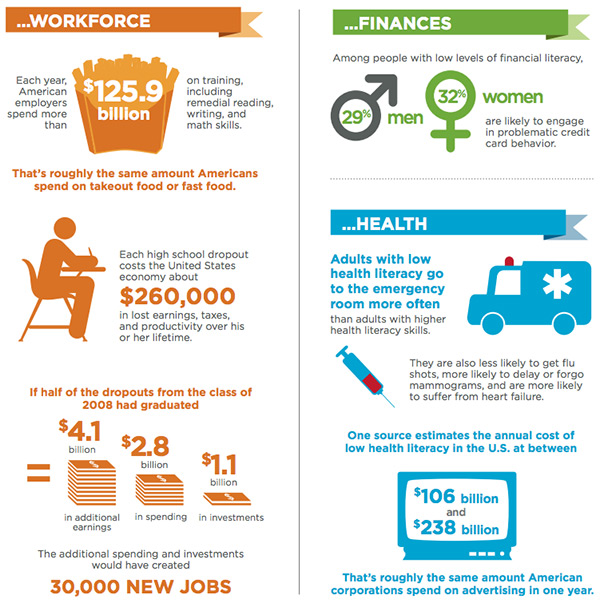 ProLiteracy
, the largest adult literacy and basic education membership organization in the nation, believes that a safer, stronger, and more sustainable society starts with an educated population. For more than 60 years, ProLiteracy has been working across the globe to create a world where every person can read and write.
Learn more.
Advertisers: We send this newsletter to over 50,000 subscribers. Ads are just $150 each. On a tight budget? Pressed for time? Advertise to our 81,000 Twitter followers for just $40 per tweet or less.

"We were very pleased with the results of our solo blast with Winning Writers. It generated a significant volume of leads for us at a competitive cost."
-Tom Laverty, Business Development Manager, BookBaby
Reprinted by kind permission of Julian Peters.
Visit his website.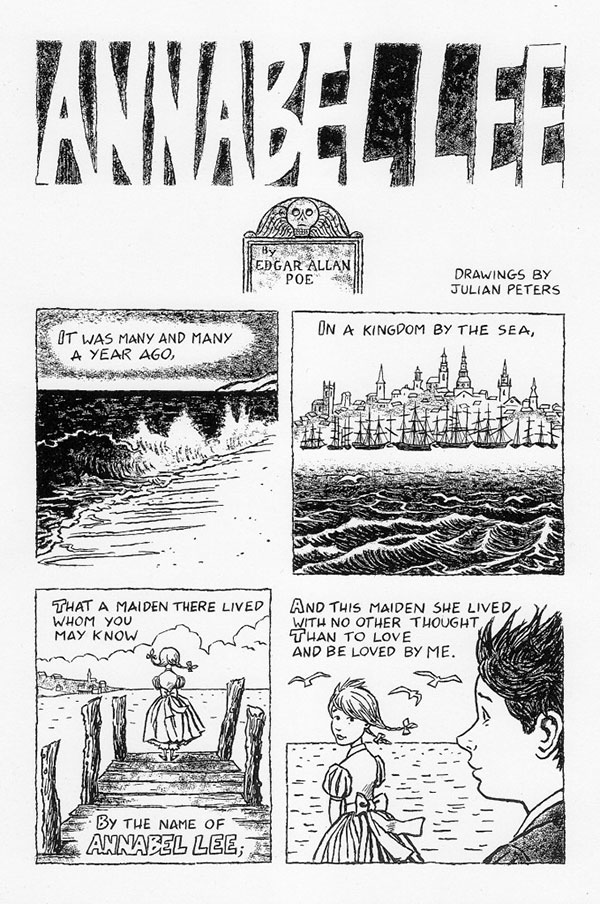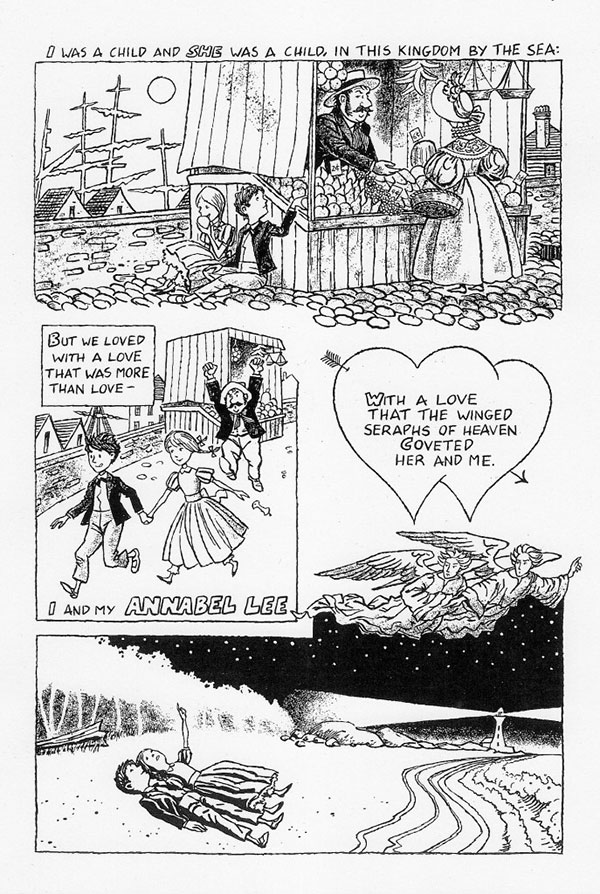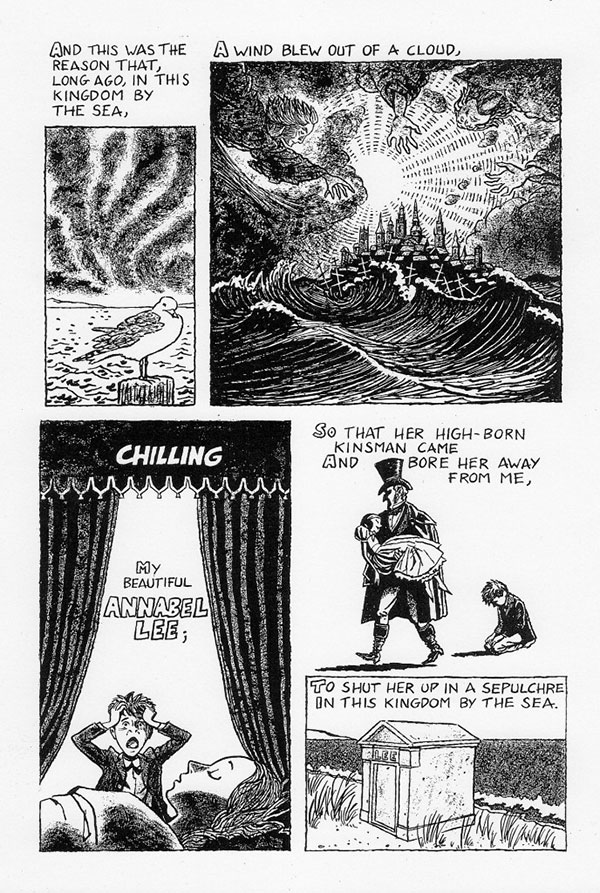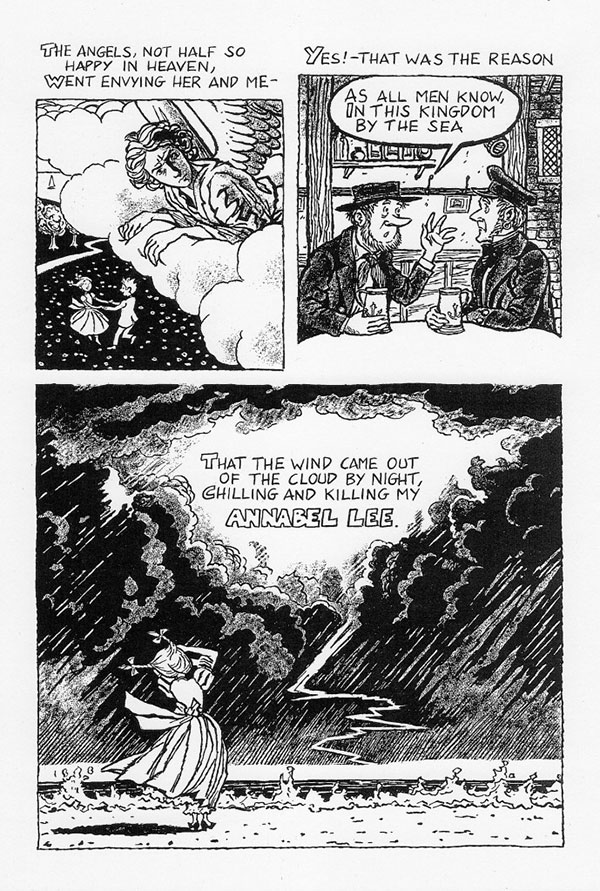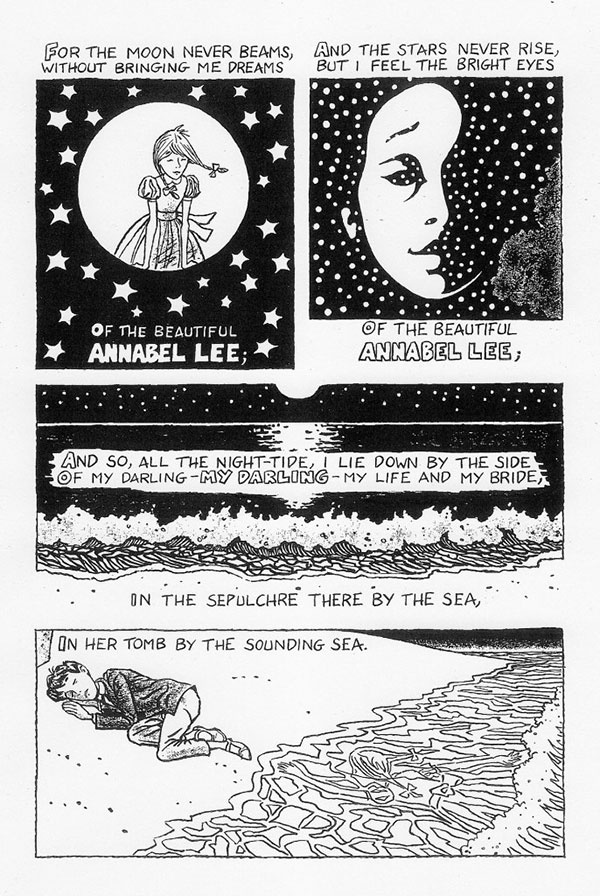 The Usual Obsessions

Last year I began intermittently journaling about instances of gender dysphoria or role-switching fantasies in my youth, in hopes of finding some "always already nonbinary" evidence that would validate my sense of unease with my embodiment. I quickly became dissatisfied with this project because there's no way to disentangle the strands of societal sexism, familial abuse, and genuine queerness that made me what I am. More to the point, no after-the-fact explanation or identity label can give me back the years I lost being alienated from my full gender expression, nor open up possibilities that were permanently foreclosed by my childhood development. [

read more

]