For those of you that can write weird and wonderful, absurd or unusual poetry, now is the time to enter the FREE annual Wergle Flomp humour poetry competition, deadline 1 April: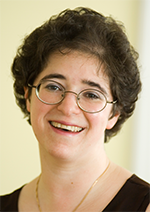 Happy New Year! Our 15th annual

Wergle Flomp Humor Poetry Contest

welcomes your entry through April 1. There's no fee to enter.

Jendi Reiter

will judge, assisted by

Lauren Singer

. We'll award $2,250 in prizes, including a top prize of $1,000. Winners are published on our website.
This contest welcomes published and unpublished work. Your poem may have up to 250 lines.
The judges' essays from

previous years

will tell you all you need to know about our pet peeves. Ageism, sexism, classism, fat-phobia, love poems to cars and Cheez Whiz, drunk Santas, the road not taken, tourist jokes about "natives"? Quoth the judges, "Nevermore!" This year, we add a word of advice for authors whose poems avoided the obvious pitfalls but drove around in circles after that.
A good premise is just the beginning. The poem has to develop the initial joke, not merely present it and repeat it. See, for example, our honorable mention winner Art Rosch's

"The Savior, Just in Time"

, which starts with a ridiculously blasphemous scene worthy of Monty Python, and builds it up to a punch line with a clever theological reference. Another winning strategy is for the characters to undergo an emotional shift, as in Anna Cranage Conathan's honorable mention poem

"Out of Sync at the Kitchen Sink"

, where a wife and mother's exhaustion with her emotional labors pushes her to express her real desire with a masculine brashness.
If it's a list poem, like our first-prize winner Cathy Bryant's

"Sexual Positions for Those No Longer Young"

, the listed items should grow in absurdity and employ a variety of sounds, images, and feeling-tones. Bryant's poem met the all-important Winning Writers editors' test: Will we be quoting catchphrases from this poem across the breakfast table for years to come? "Darling, darling, let's try—Servicing the Caravan,/Polishing the Bevelled Edge, The Newt,/The Plumber's Lunch Break, The Mothy Woollen..." The title notwithstanding, this poem wasn't so much a joke about sexual decline in middle age, as a tender tribute to the private language that gets created in a long-term partnership.
Similarly, a top-quality parody doesn't rely solely on the humorous mismatch between the original text and the new topic. Nor does it borrow a familiar song or poem simply as a structure to hang its hat on, without engaging the two texts in any meaningful dialogue.
Our second-prize winner Susan White's

"English Teacher's Daughter"

, a perfectly singable parody of Loretta Lynn's country song

"Coal Miner's Daughter"

, presents grammatical rules through the unfolding narrative of rural kids in tattered clothes, enjoying the freedom of the outdoors, but never forgetting "when to say that and when to say which". The poem keeps the original song's spirit of "poor but proud", while turning the words around to poke fun at the type of pride to which poets are prone. We may have maxed out our credit cards on grad school, but gol-durnit, we know the difference between "less" and "fewer"!
Meanwhile, Kevin Riel's honorable mention poem

"Against the Campaign to Stomp Out 'Awesome'"

got points for choosing a target (Robert Hass's

"Meditation at Lagunitas"

) that was atypical yet known to the judges, and double extra points for using parody to ask some serious questions about poetry and elitism. Robert Frost parodies usually make us groan because there aren't many fresh ways to re-word the well-trodden syntax of "The Road Not Taken" or "Stopping By Woods on a Snowy Evening". Christopher Greathouse's

"Problem 6"

smartly bypassed this problem by transporting the characters and setting of the latter poem into a whole different genre, the exam question fact pattern, whose voice and grammar are quite far from Frost's measured rhymes—13.7 miles away, in fact.
All the Wergle Flomp winning poems and judges' comments going back to 2002 are available for reading in our

website archives

.
| | |
| --- | --- |
| | |
© 2001-2016 Winning Writers. All rights reserved except for

fair use

.


351 Pleasant Street, PMB 222, Northampton, MA 01060